TERMS & CONDITIONS:
By approving these terms & conditions and confirming your order, a binding agreement is entered into. When we have received your order, you will receive an automatic e-mail confirming your order. We reserve the right not to deliver in the event that the stock level was incorrect at the time of receiving the order. Should we be unable to deliver in accordance with the terms in the confirmation of order, we will contact you and give you the opportunity to cancel the order. Please read the terms & conditions before placing any orders on flatlisteyewear.com.
AGE RESTRICTIONS
Parental or guardian consent is required for customers under the age of 18. If you are under 18 you must let your parent or guardian know about our privacy policy before you register to use this site or any of this site's services.
PRICES
Prices do not include delivery charges. FLATLIST is not responsible for local import duties/tax which are imposed according to the law of the given country. We retain the right to adjust incorrect prices. Prices shown on the site are in Euros, Danish Kroner. All prices include applicable Danish VAT for customers inside the European Union. 
FORCE MAJEURE
We have the right to assert force majeure in the event of pandemic war, warlike event, civil war, revolution, government sanction, strike, lockout, blockade, natural disaster or the like. This means that the agreement will not need to be fulfilled in part or in full. Should this, contrary to expectation, occur, we would attempt to notify you.
ROV Terms
Disclaimers on content and limitation of liability

A. FLATLIST® has adopted measures to ensure that the Content of the Website is accurate and does not contain any incorrect or out-of-date information. However,
FLATLIST® cannot be held liable for the accuracy and completeness of the Content, except for its liability for tort and gross negligence and as otherwise provided for by the law.

B. Moreover, FLATLIST®cannot guarantee that the Website will operate continuously, without any interruptions and errors due to the connection to the Internet. We will not be liable for any failure, any suspension or any termination of access to the Website arising out of any event beyond our reasonable control.
C. The products displayed on the Website may not exactly correspond to the real items in terms of image, dimensions and colour depending on your Internet browser and/or your monitor quality
F. Liability based on statutory provisions protecting consumers shall remain unaffected.
COMPANY INFORMATION 
The website flatlisteyewear.com and registered domain is owned by RICH & HANC INT´l. The company is registered in Denmark. Our corporate identification number is DK38490850
Handmade Italian Mazzucchelli Acetate, Zeiss Optics and German OBE Hinges.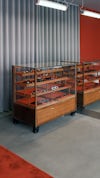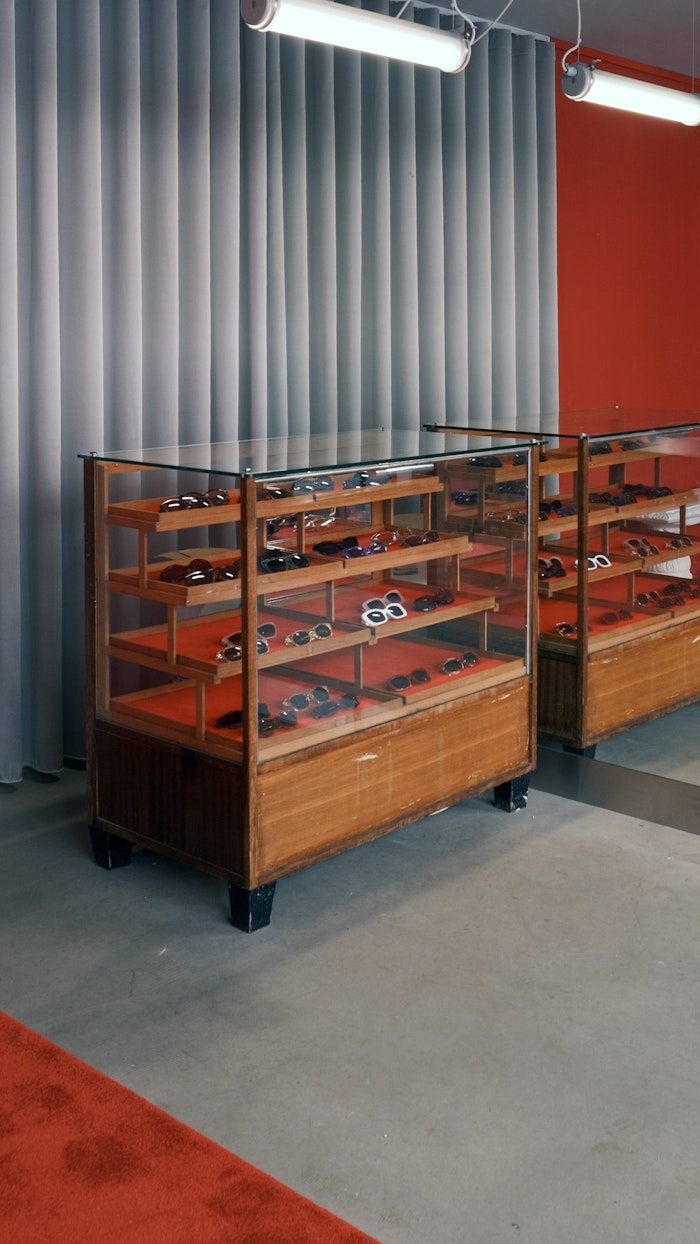 FLATLIST® was founded in Copenhagen, Denmark to make quality eyewear. Every style is born from a moment of inspiration — ignited by a character in a film, a special corner in a special city, or an evening in good company.
Stay tuned and subscribe to our newsletter.