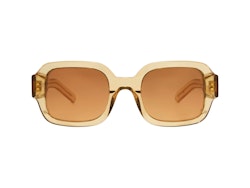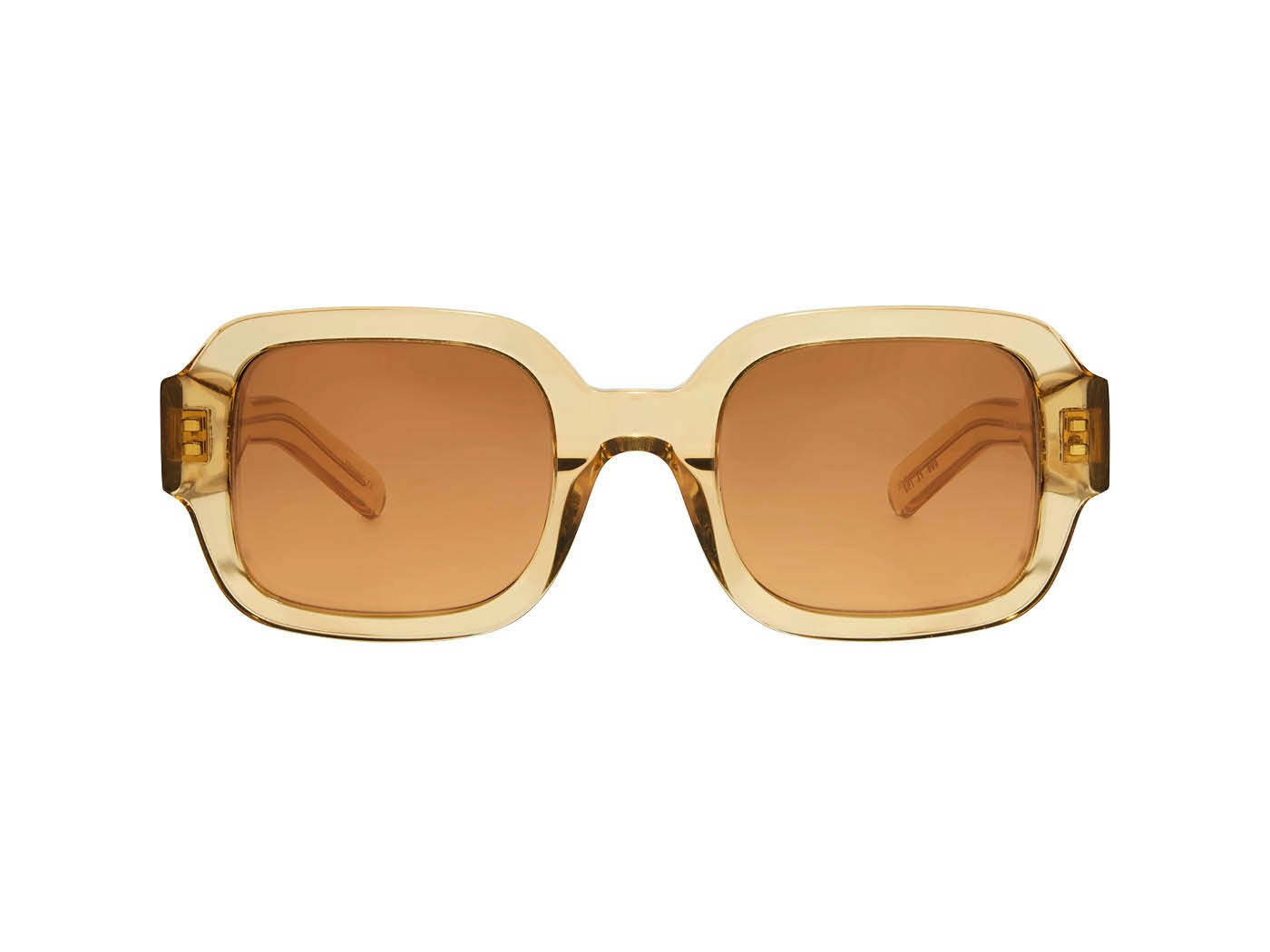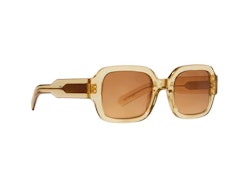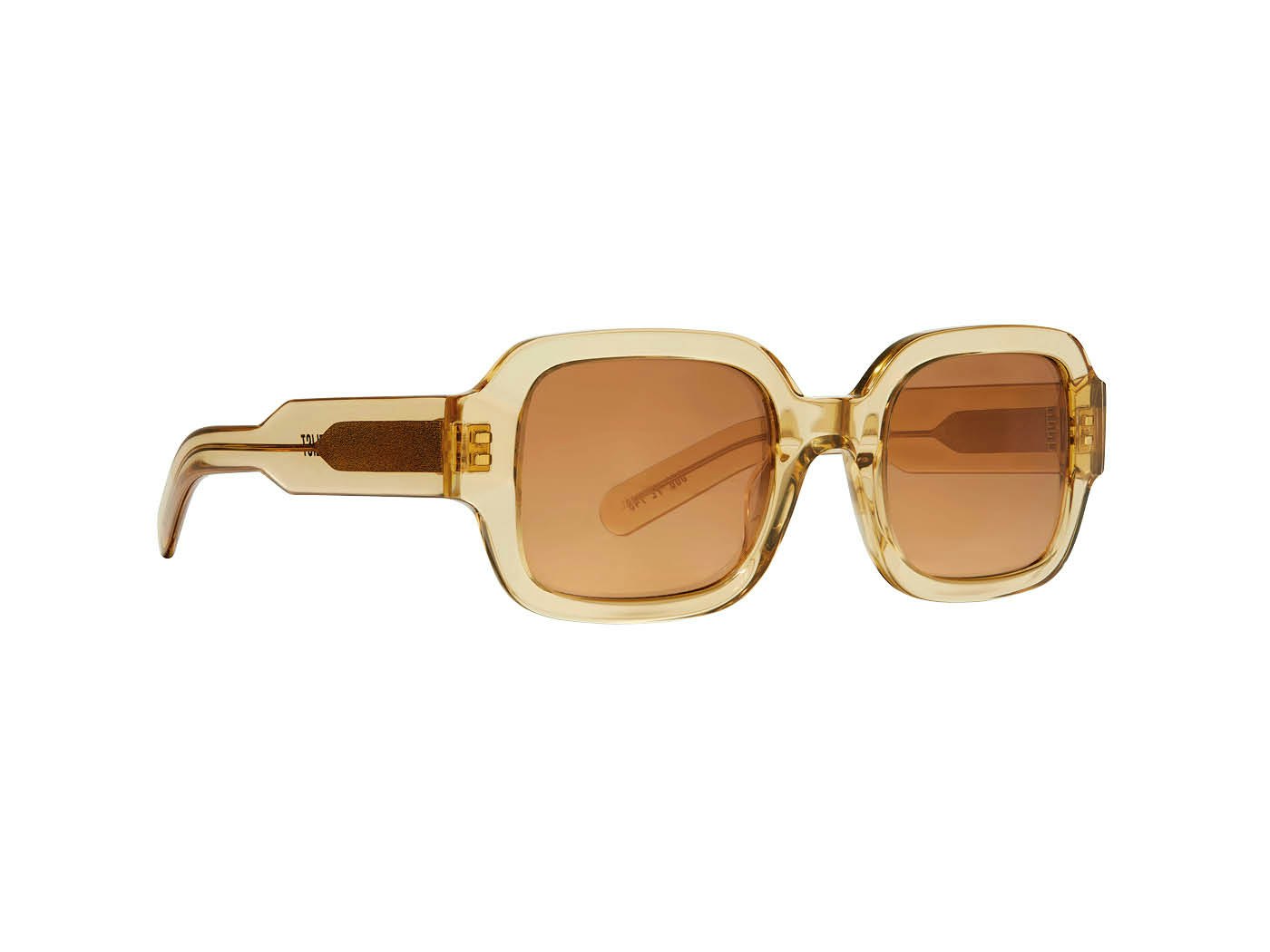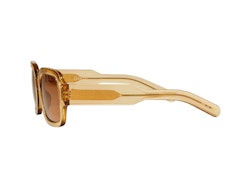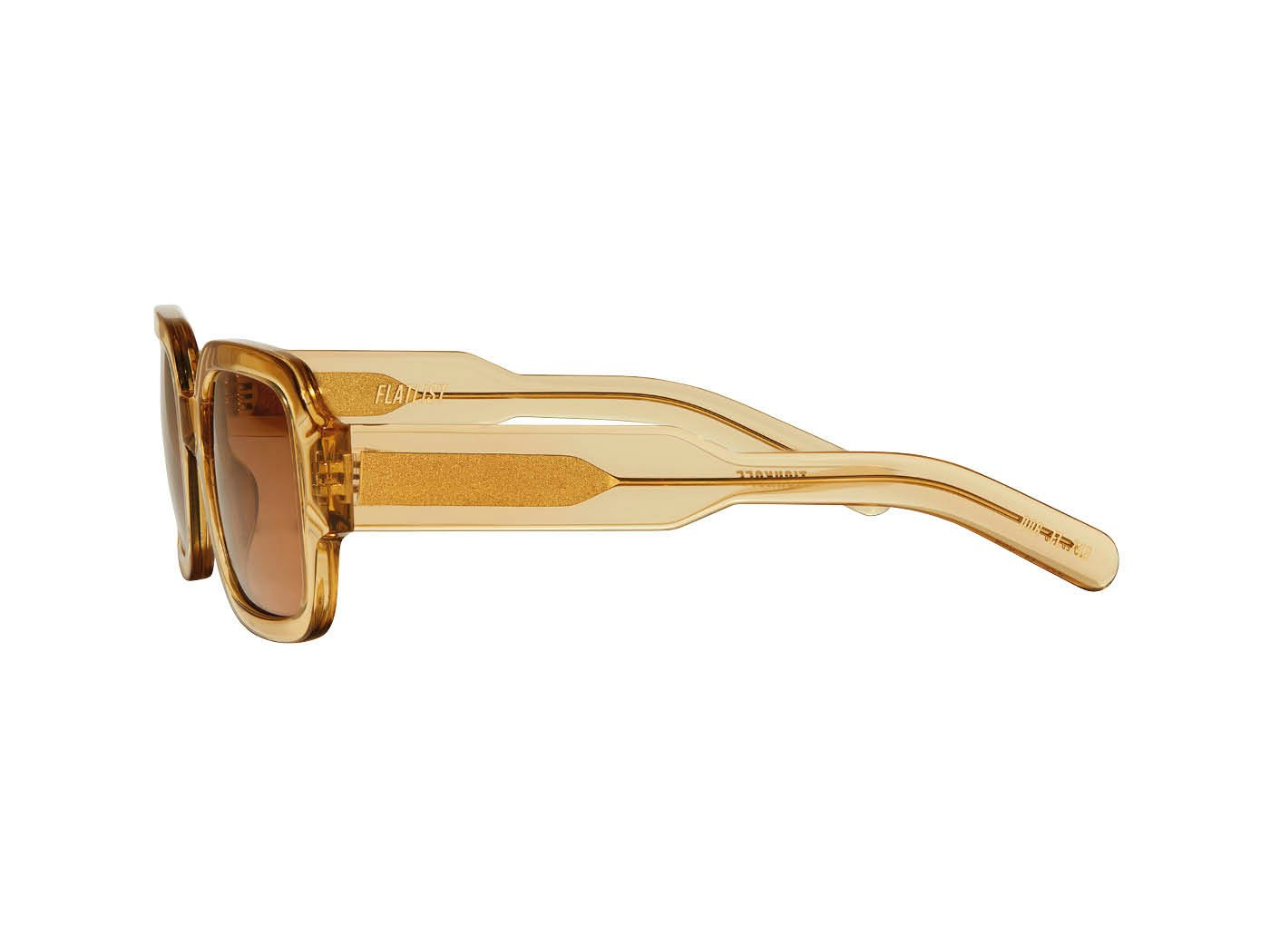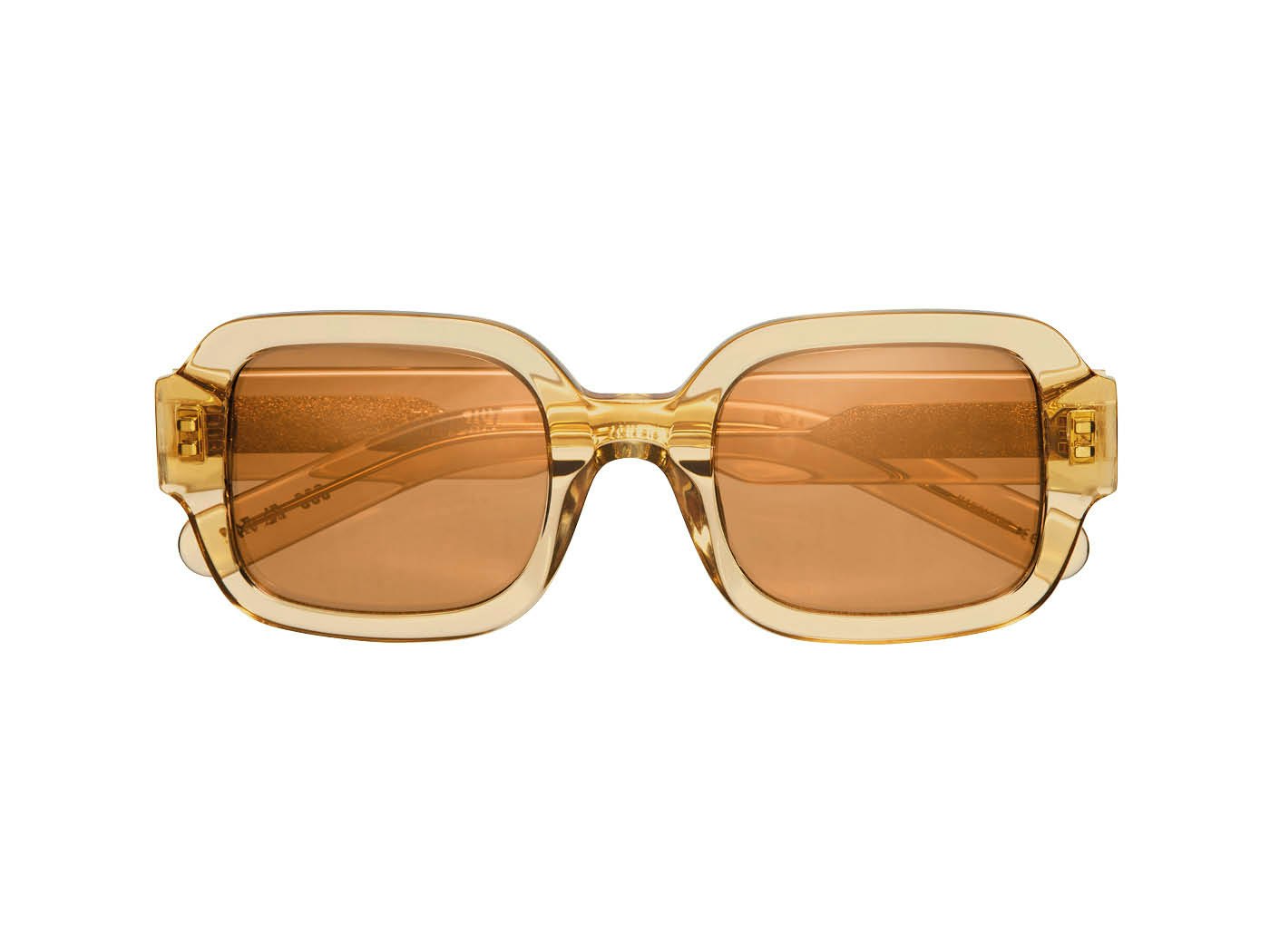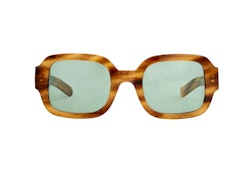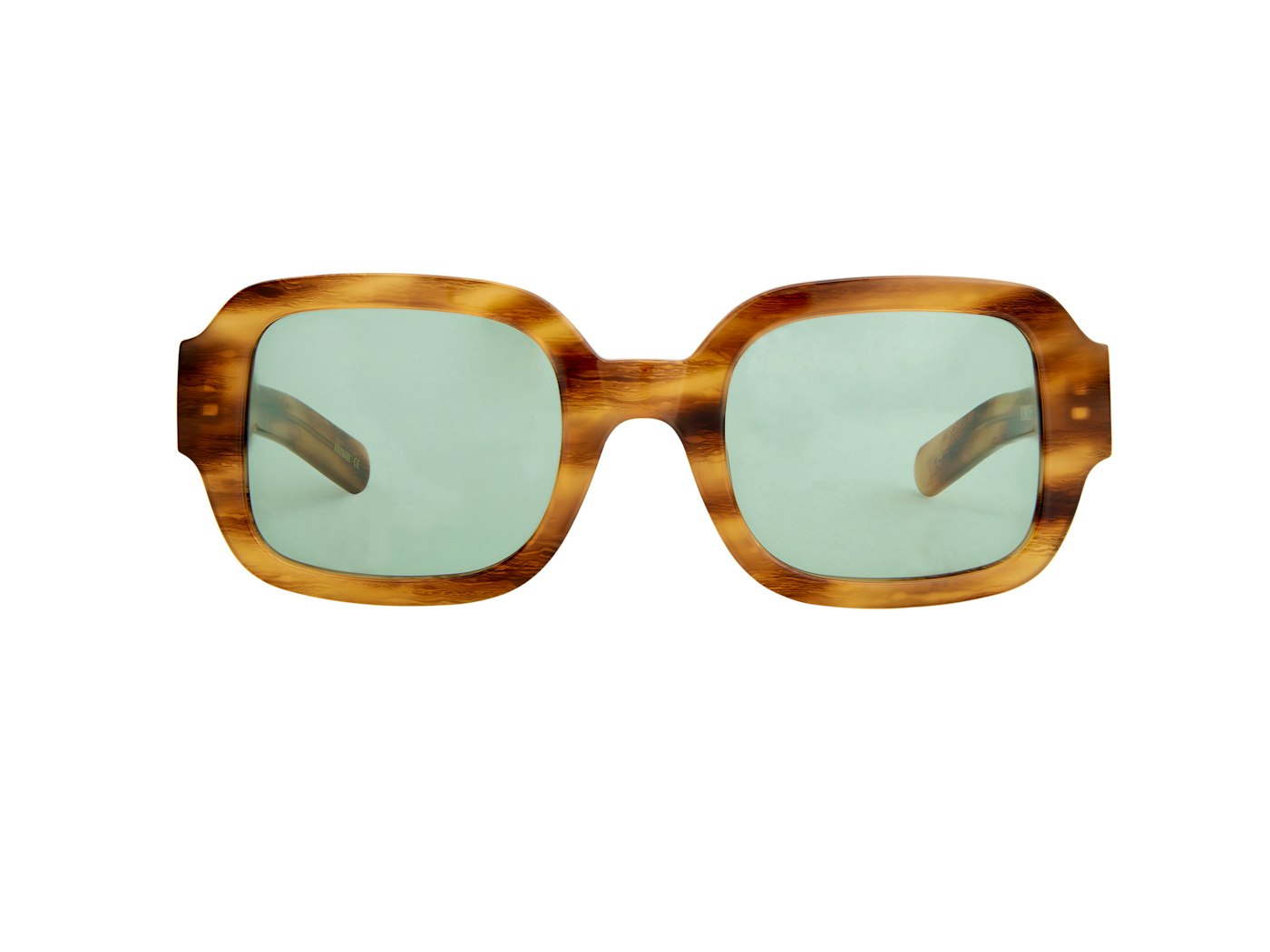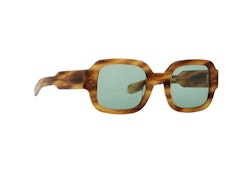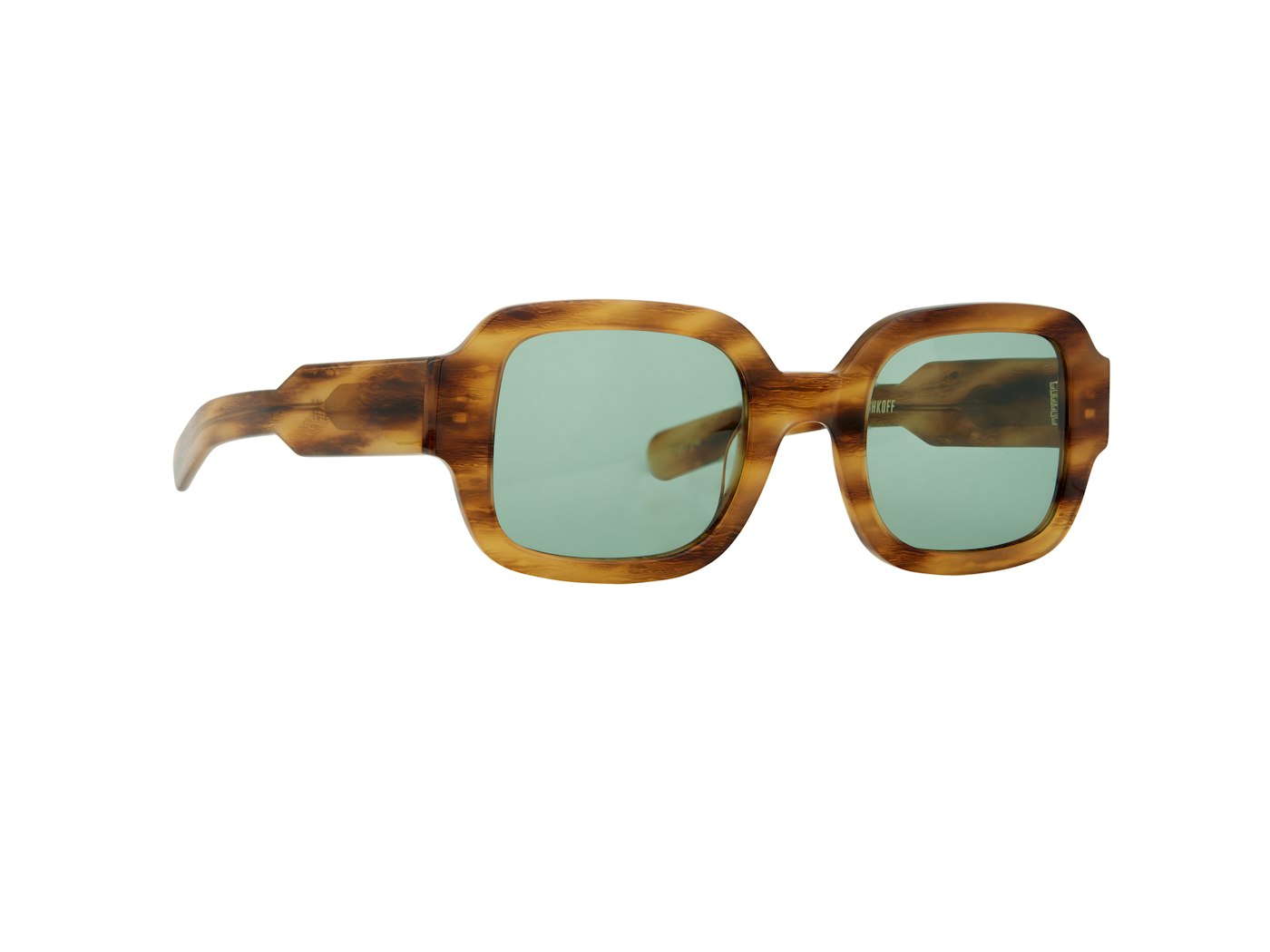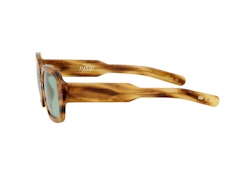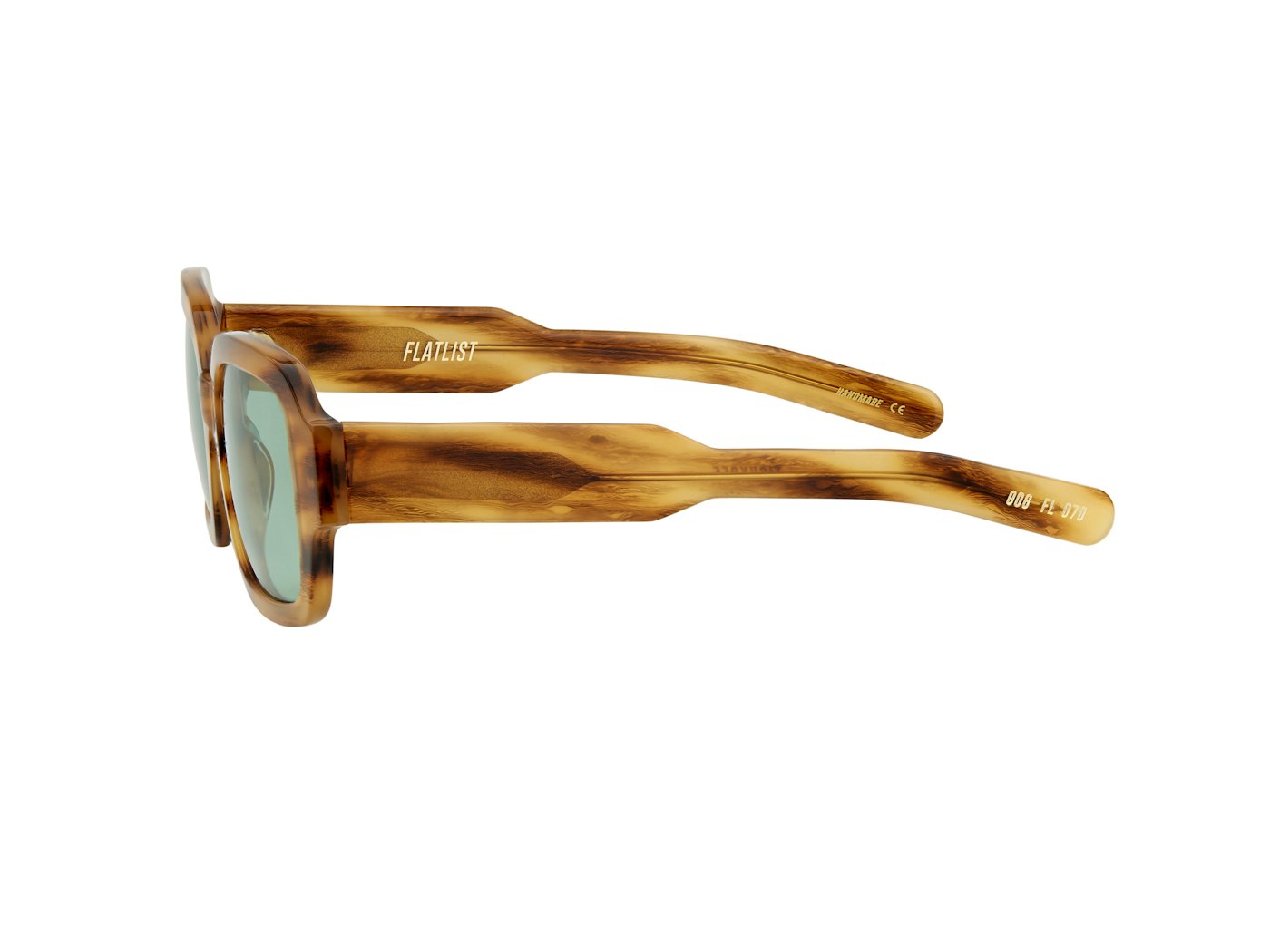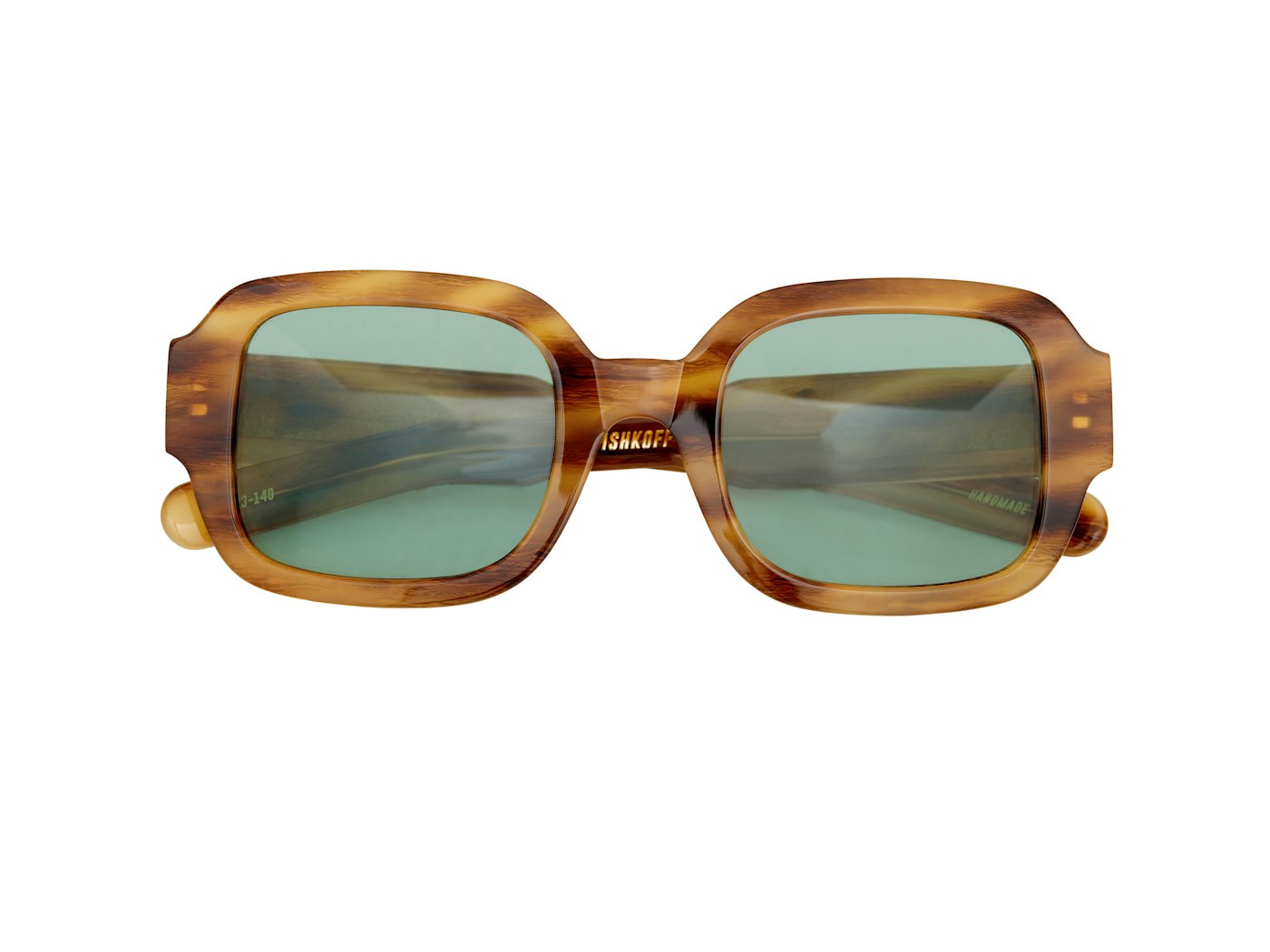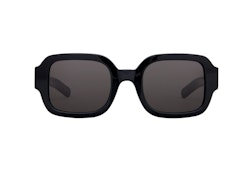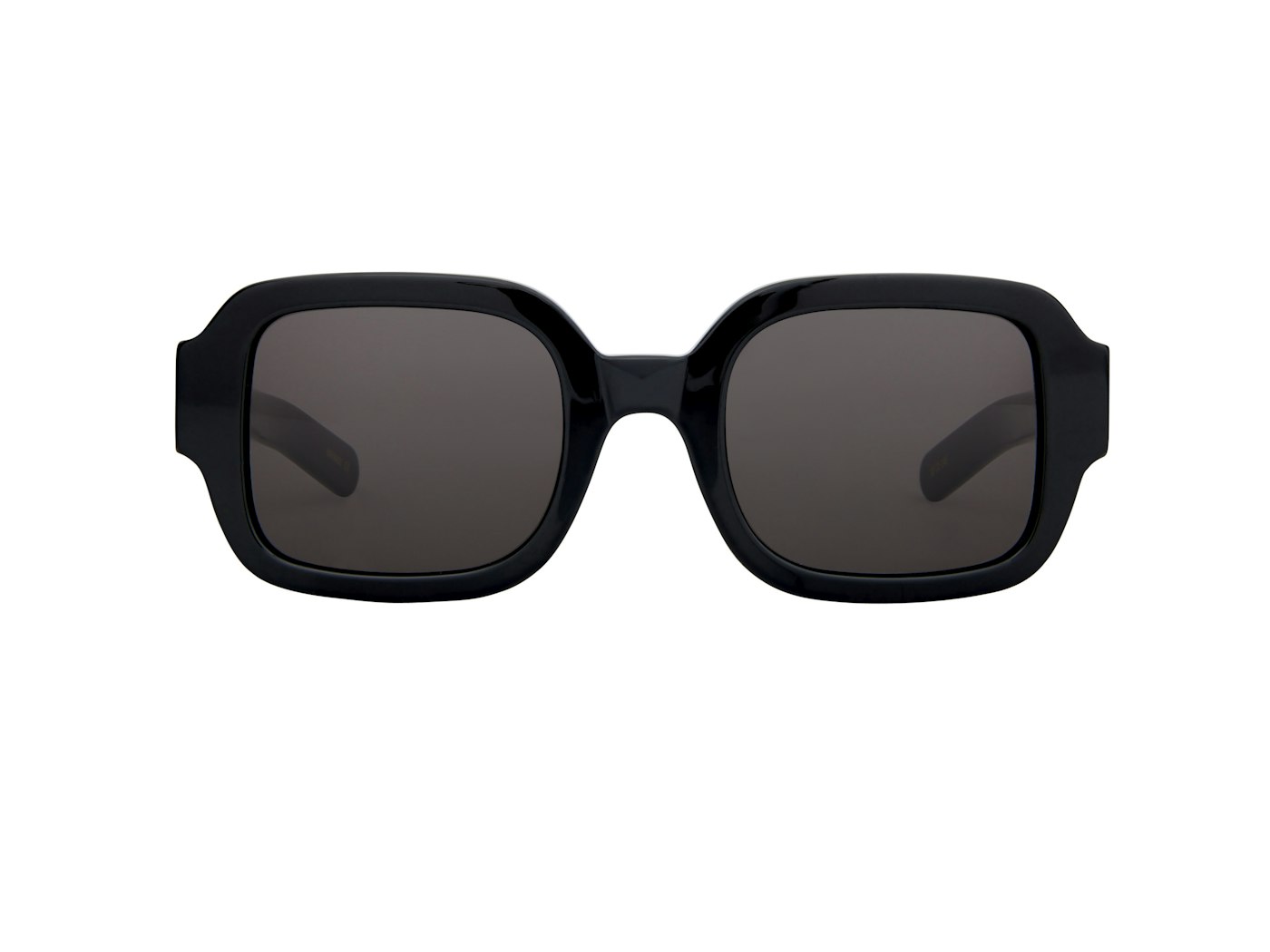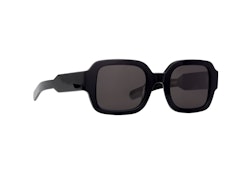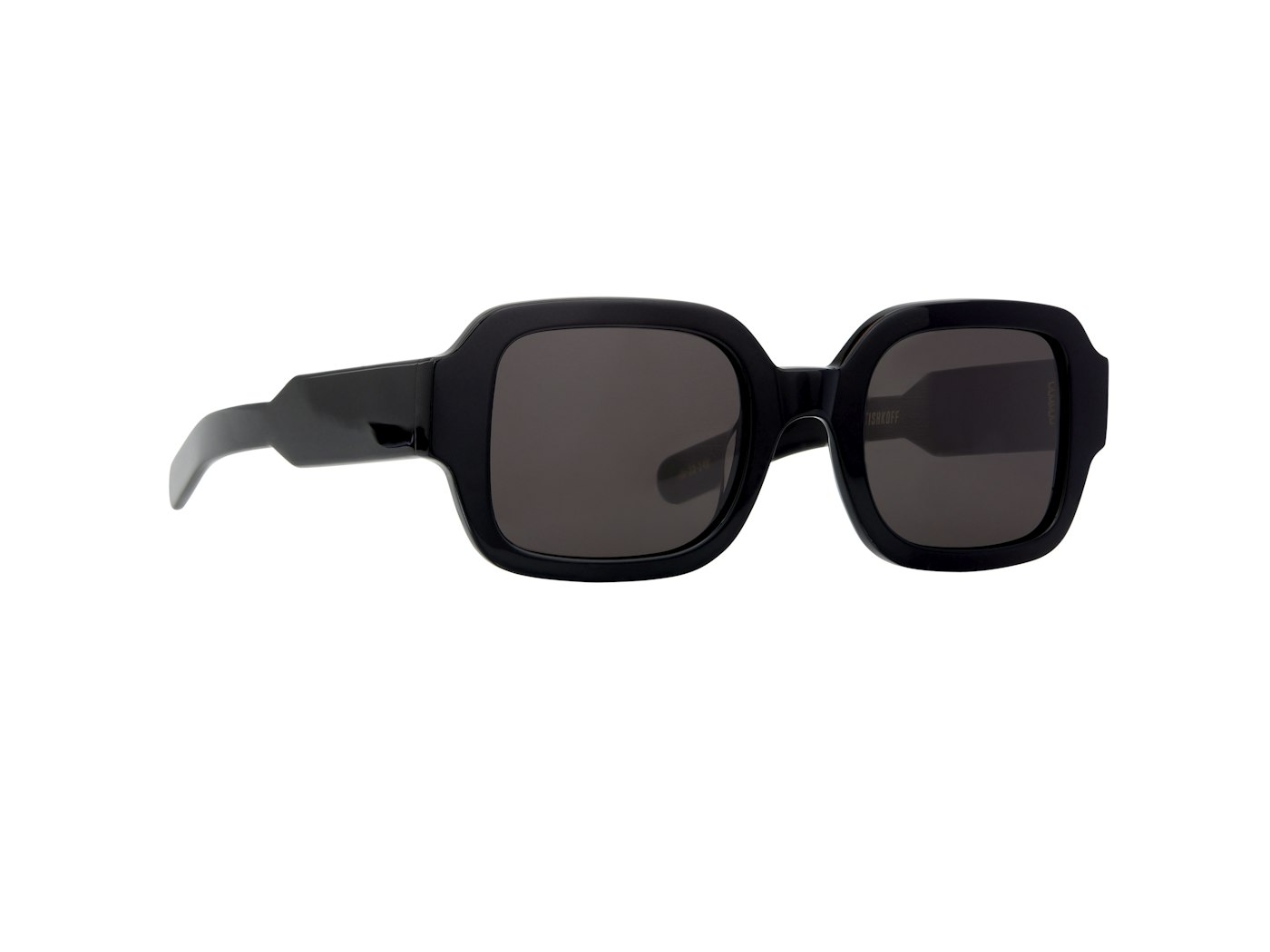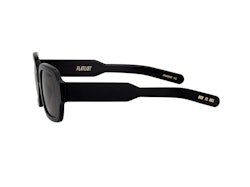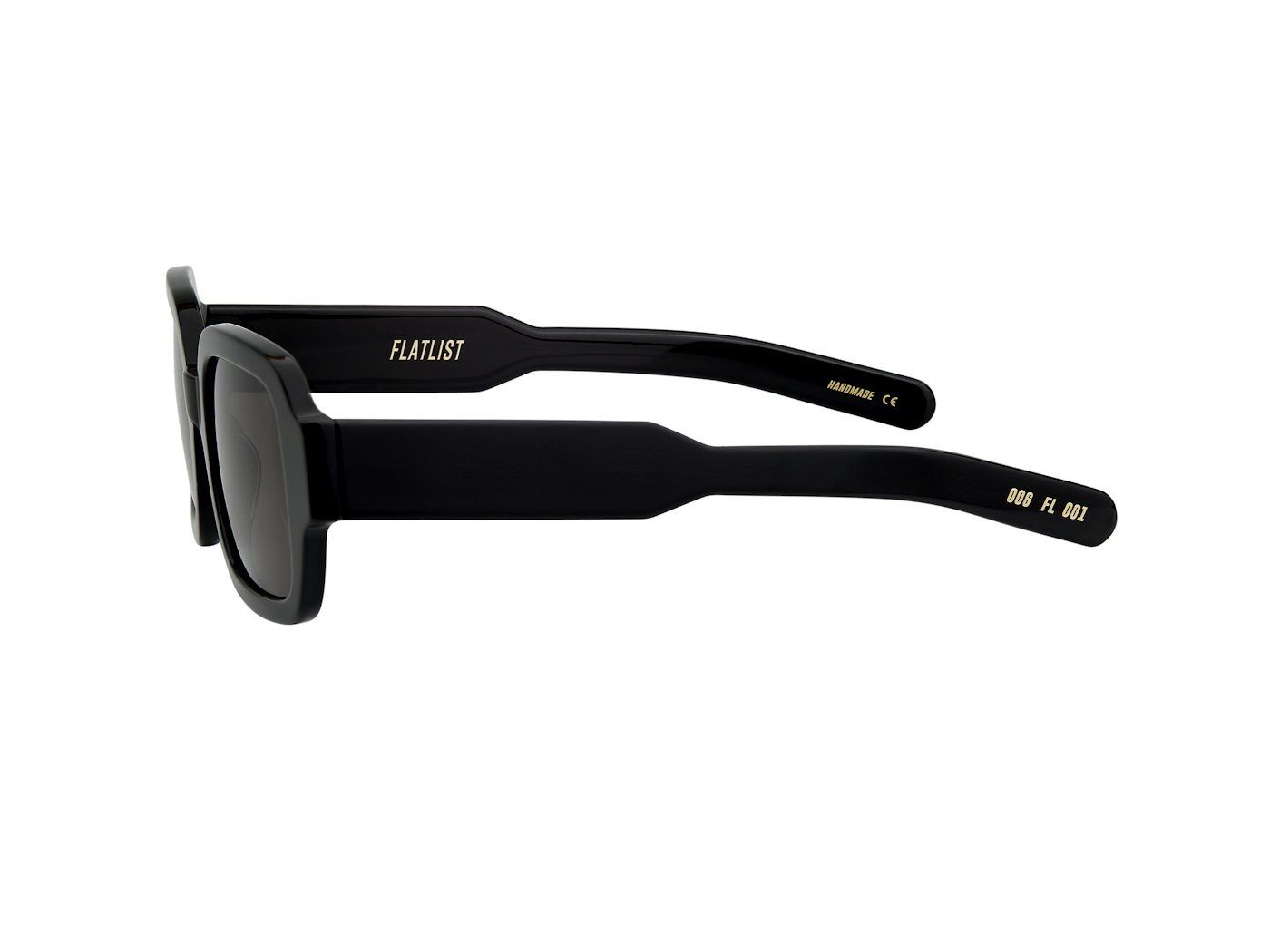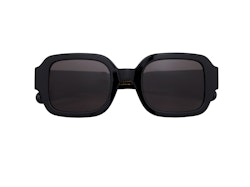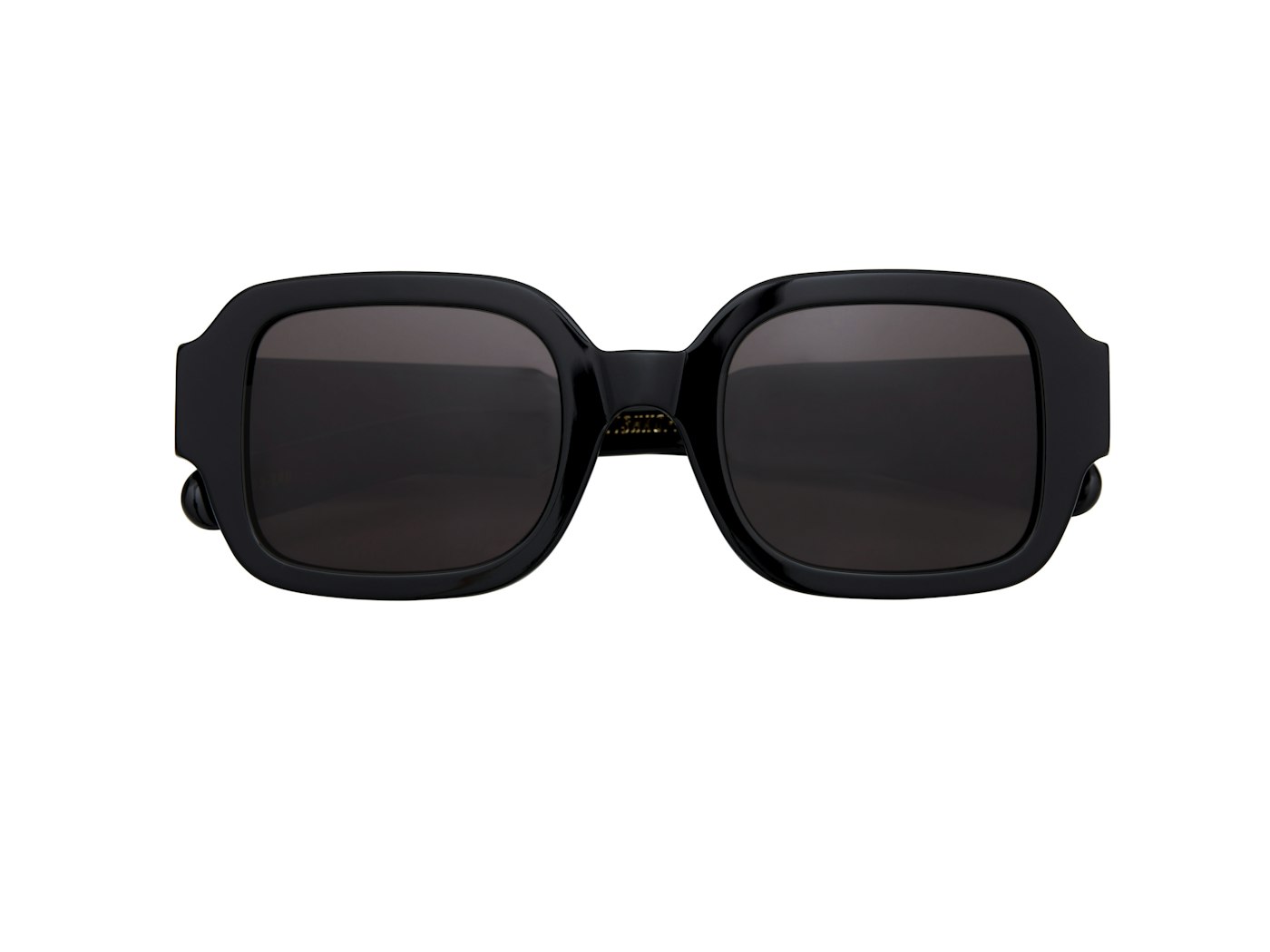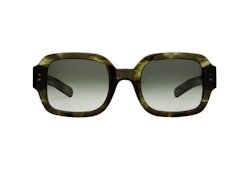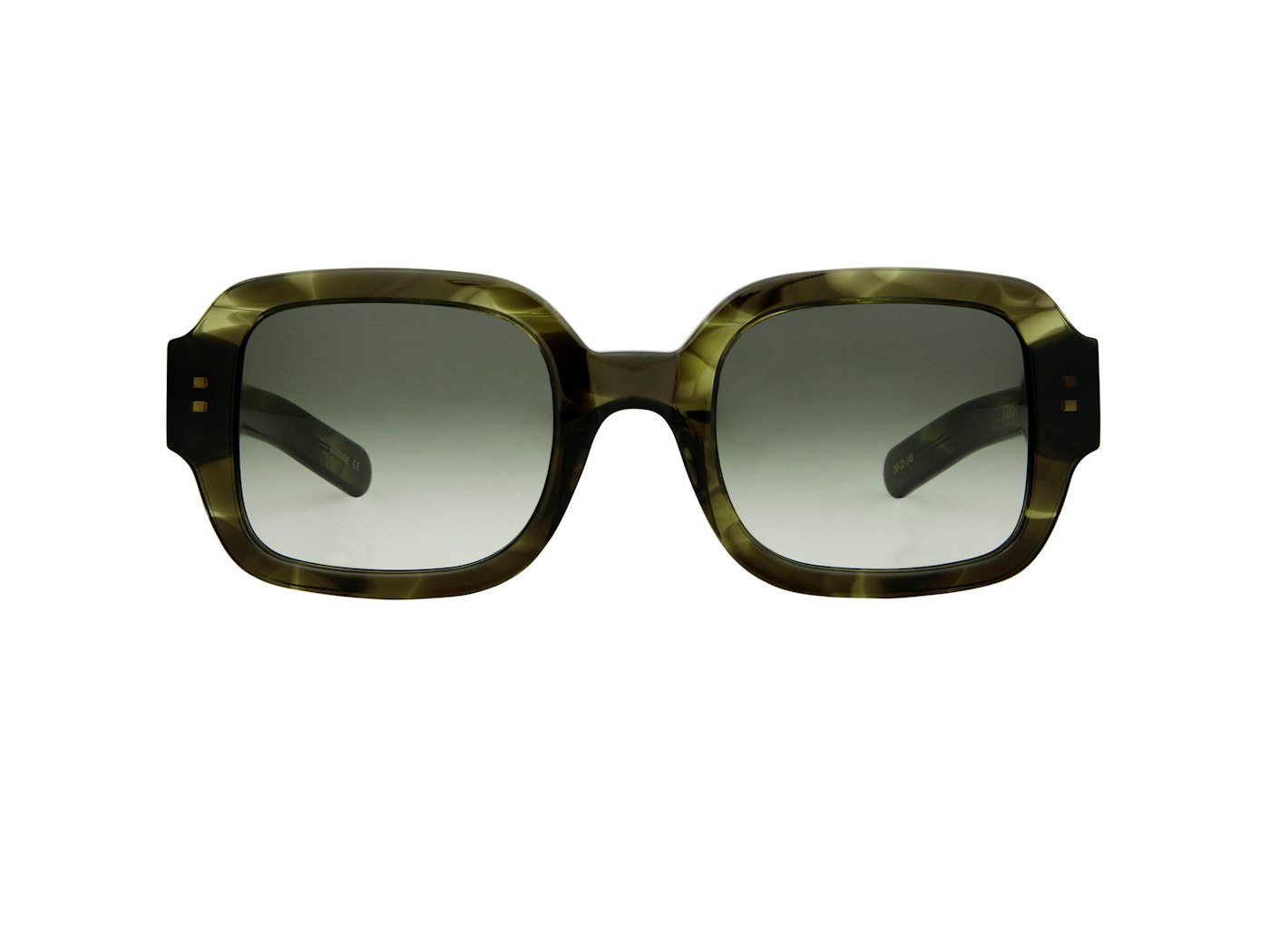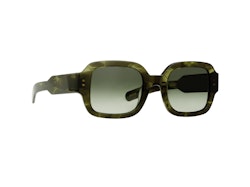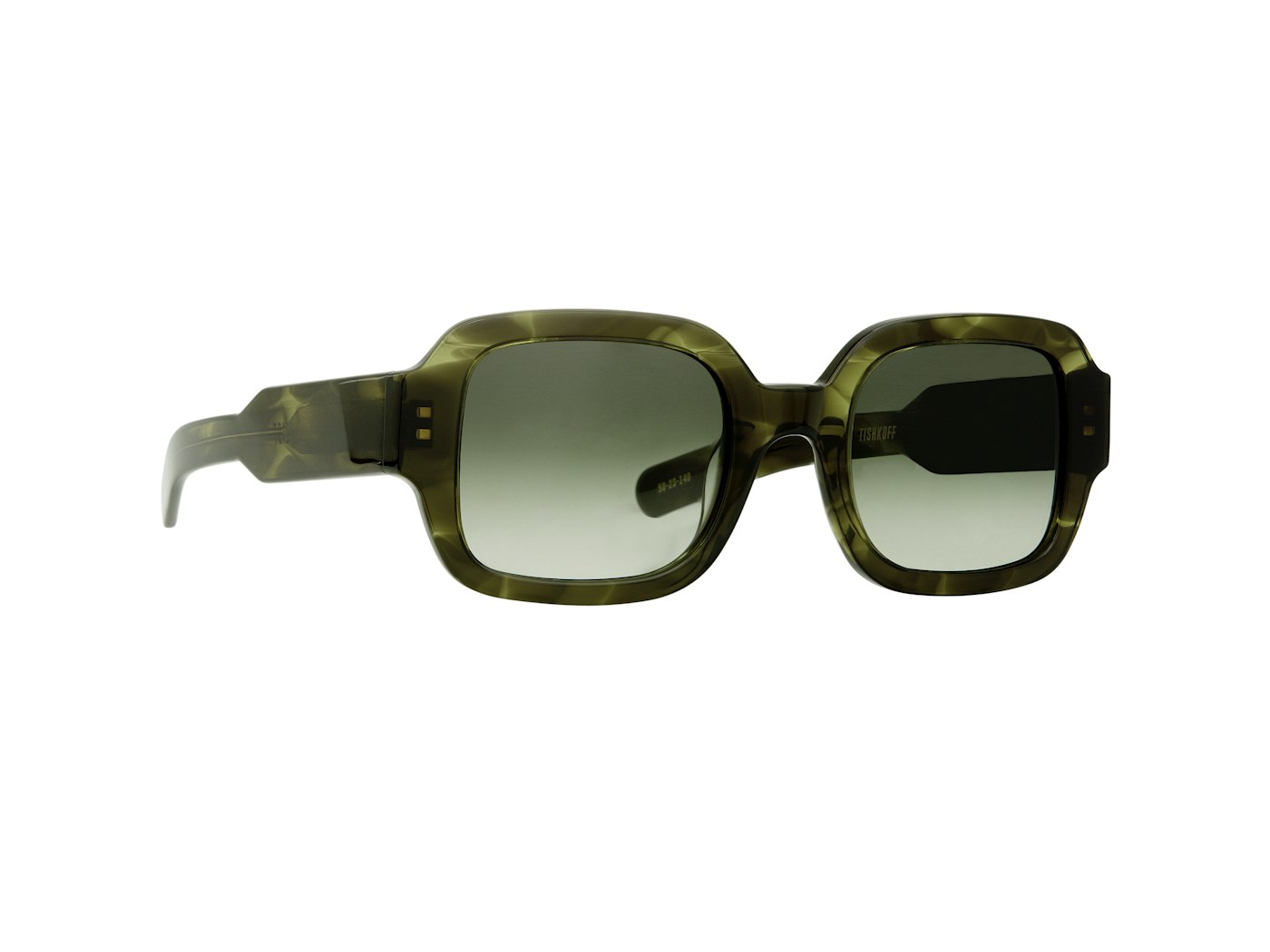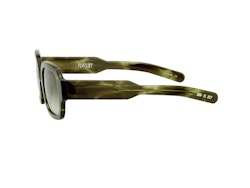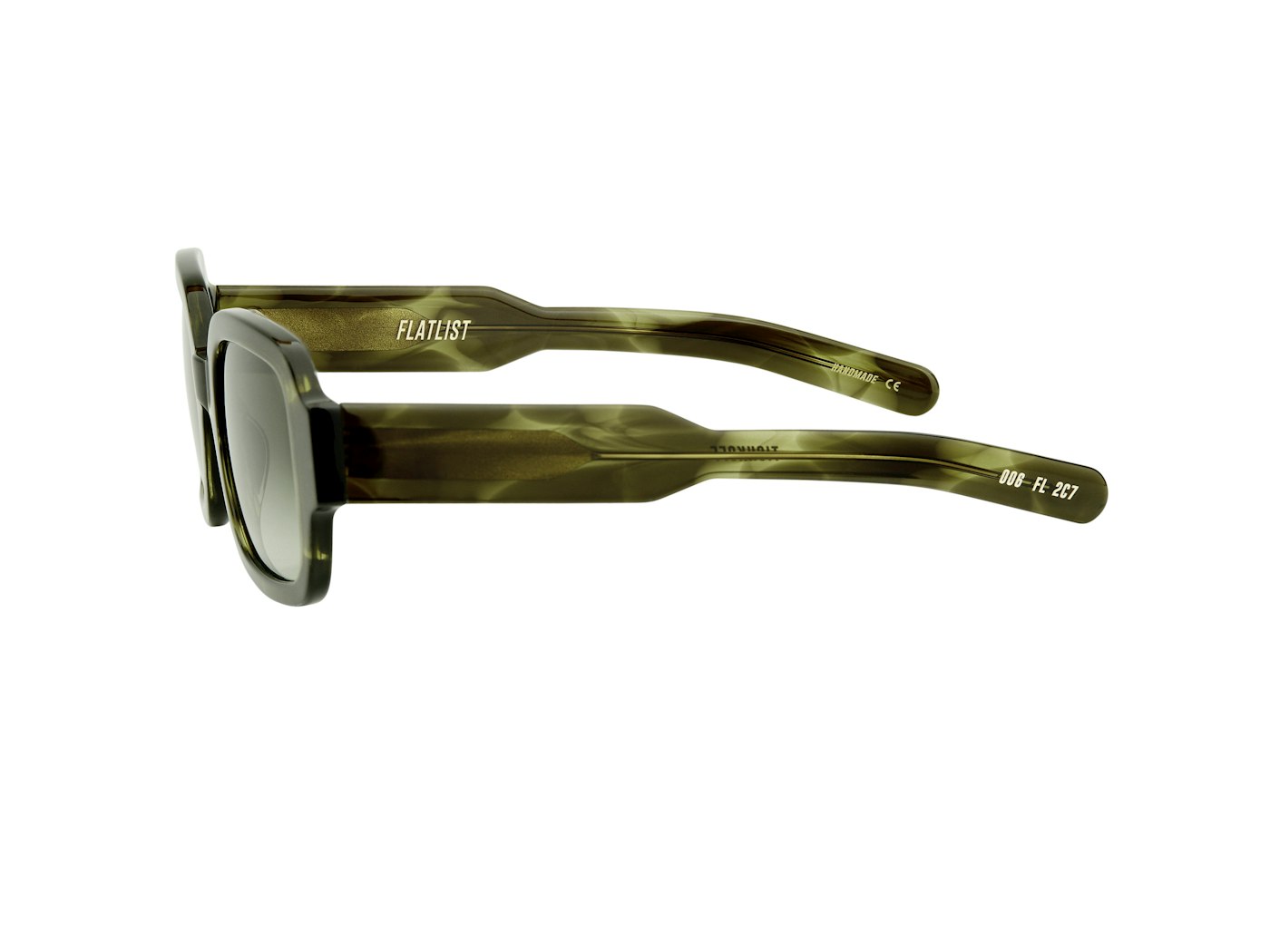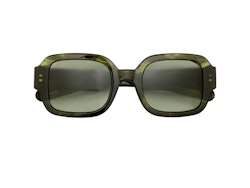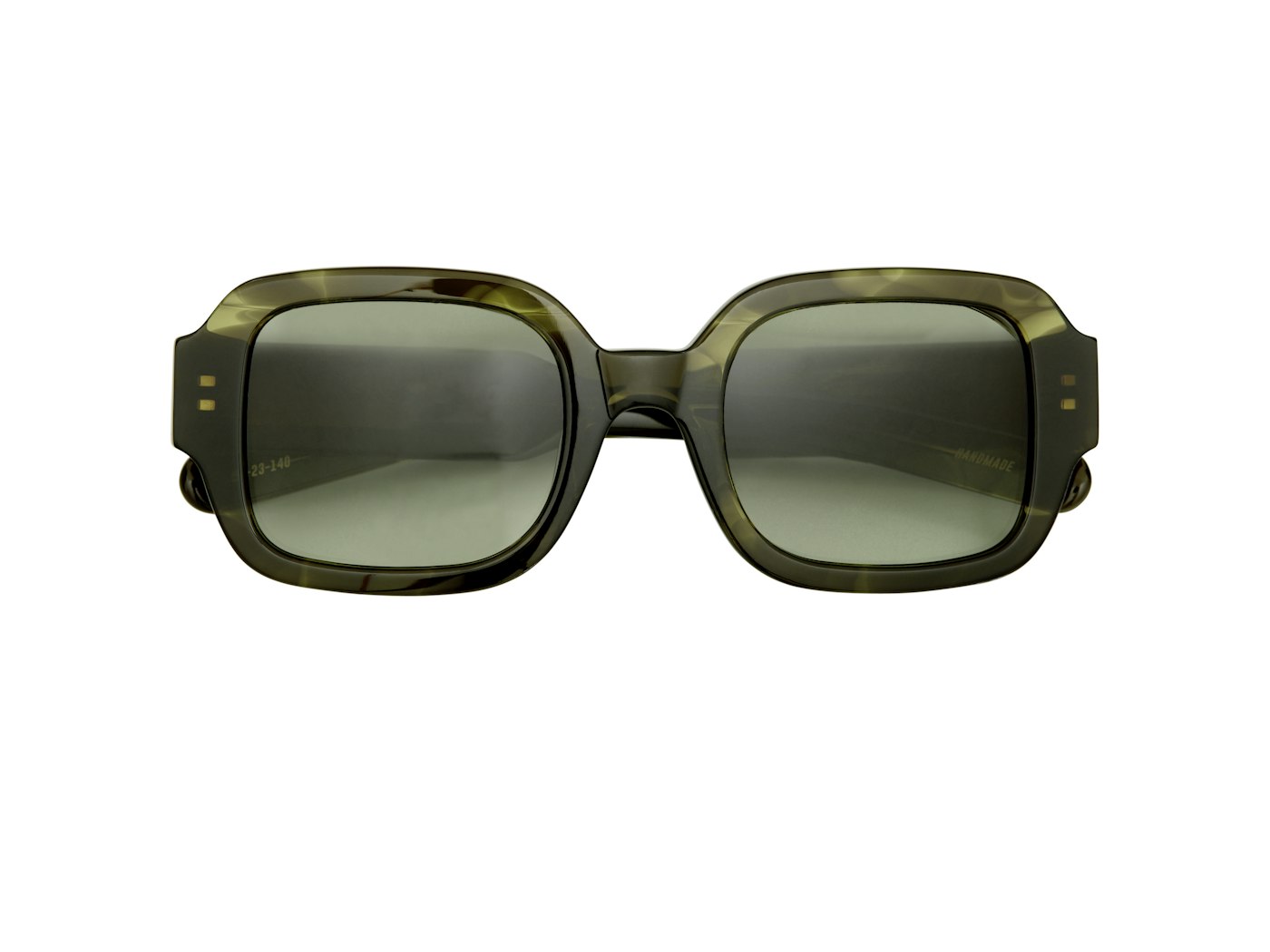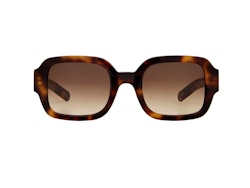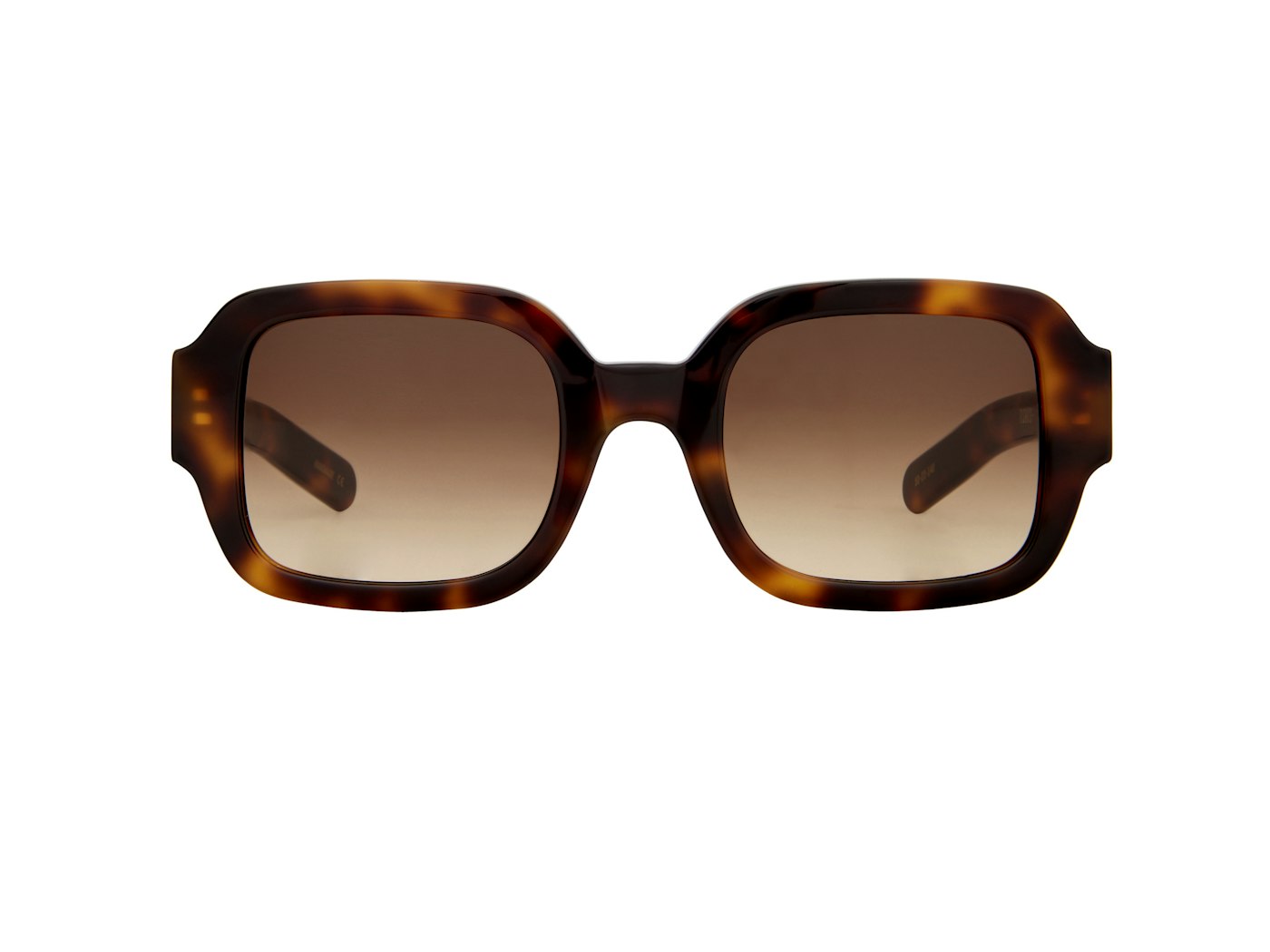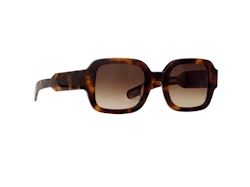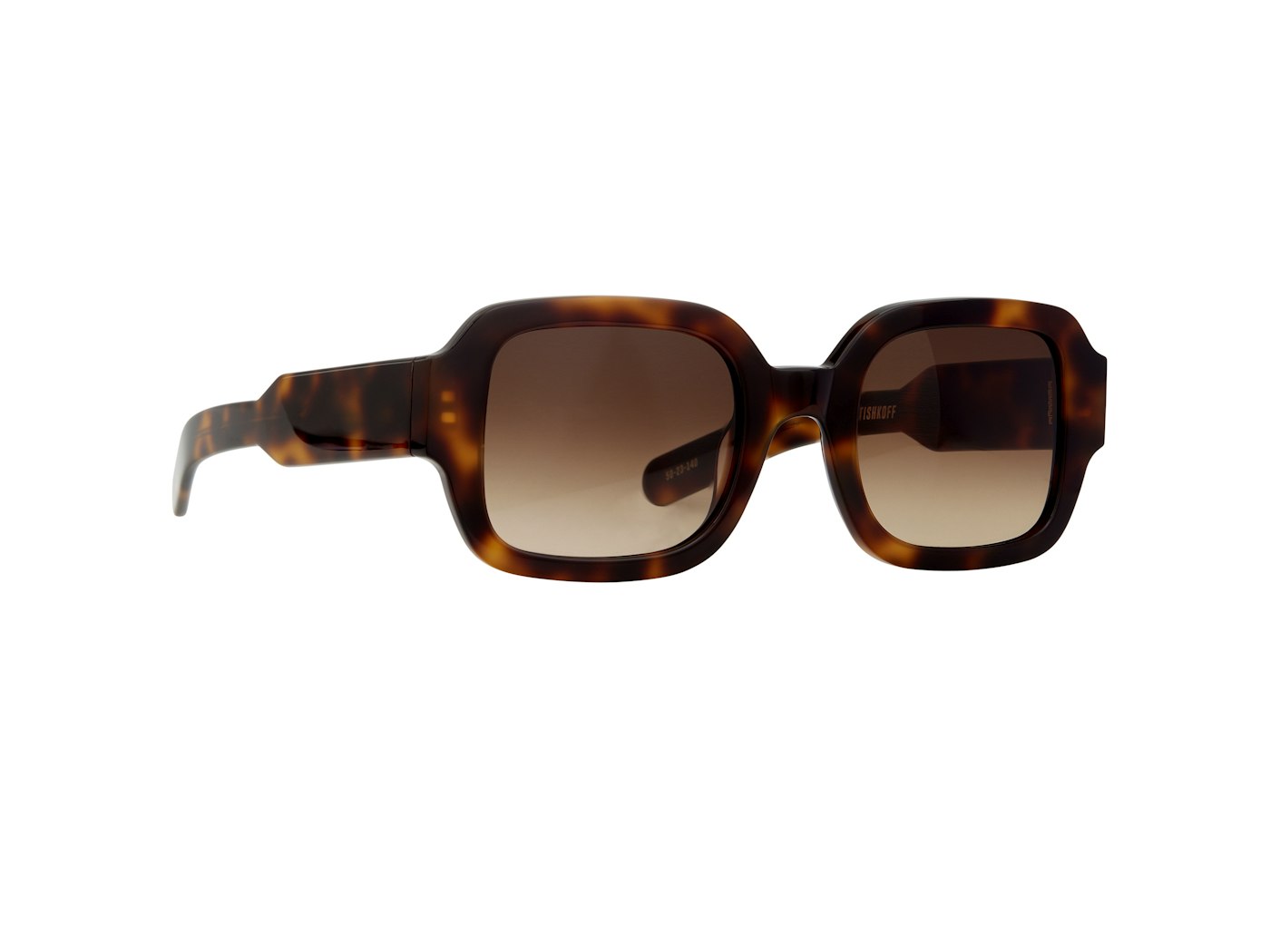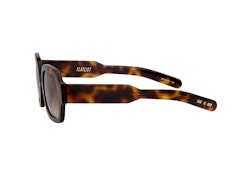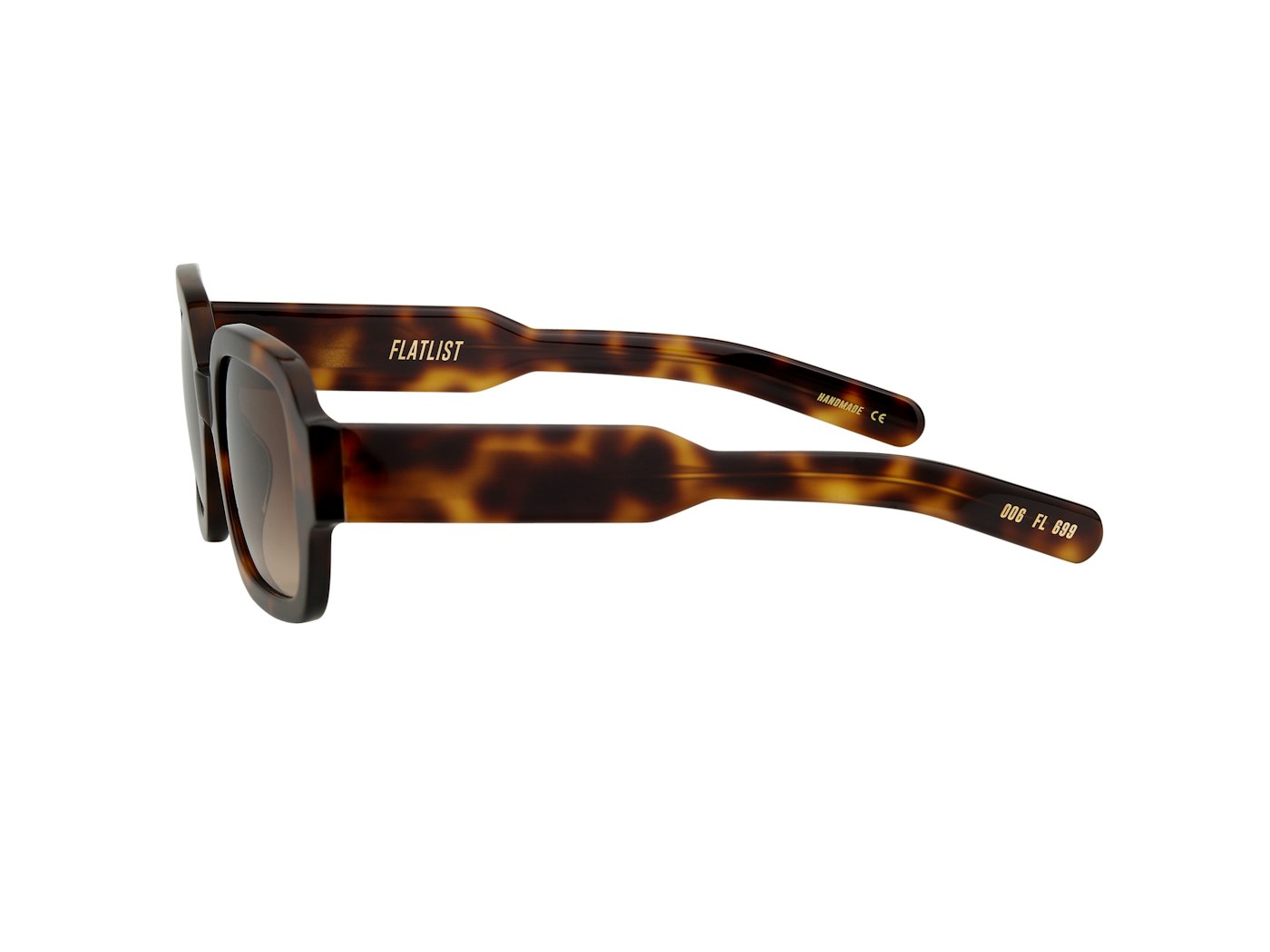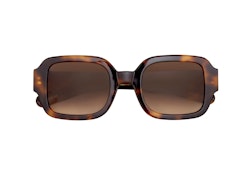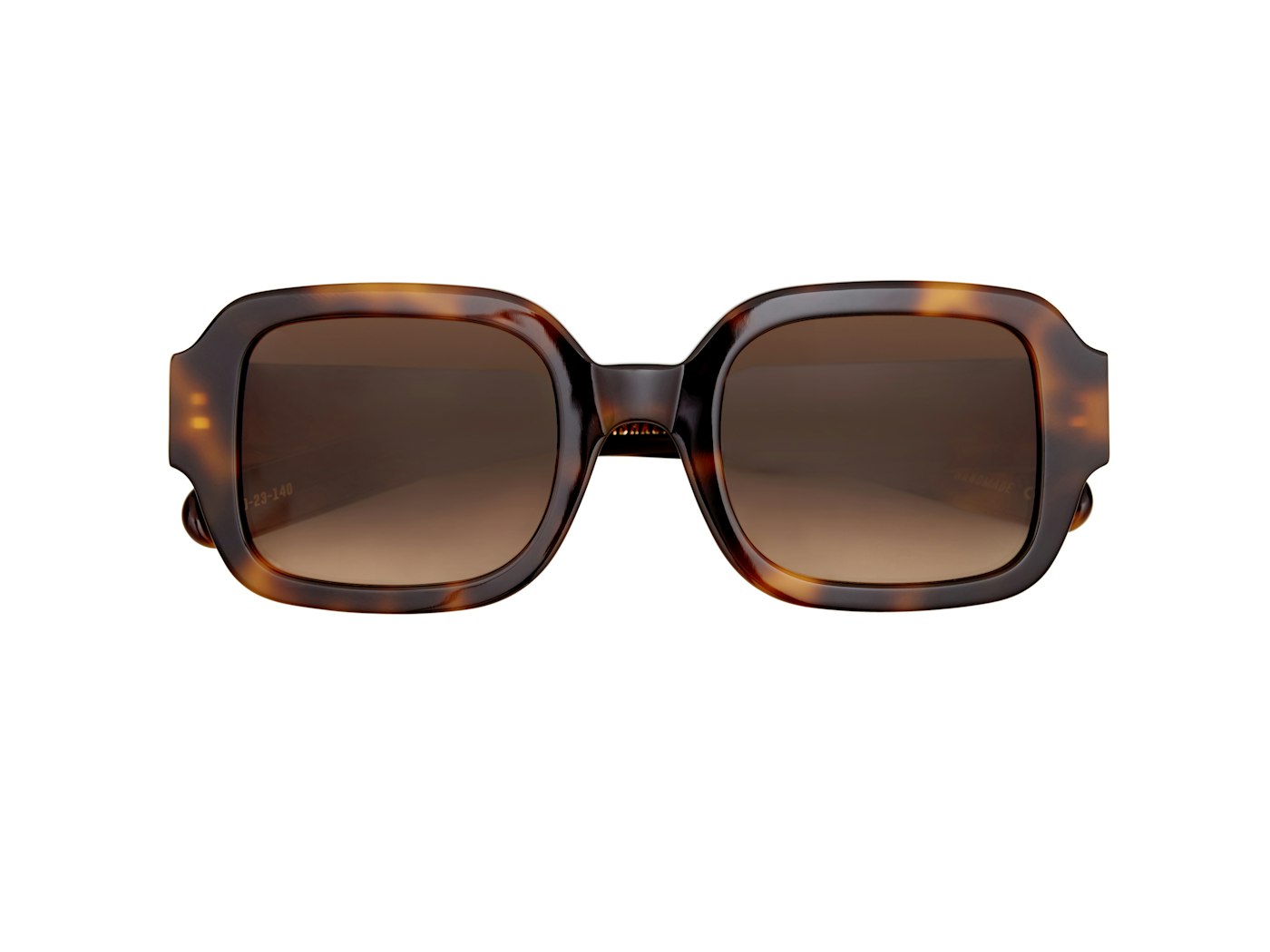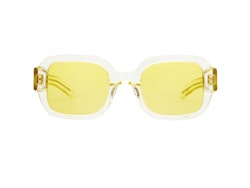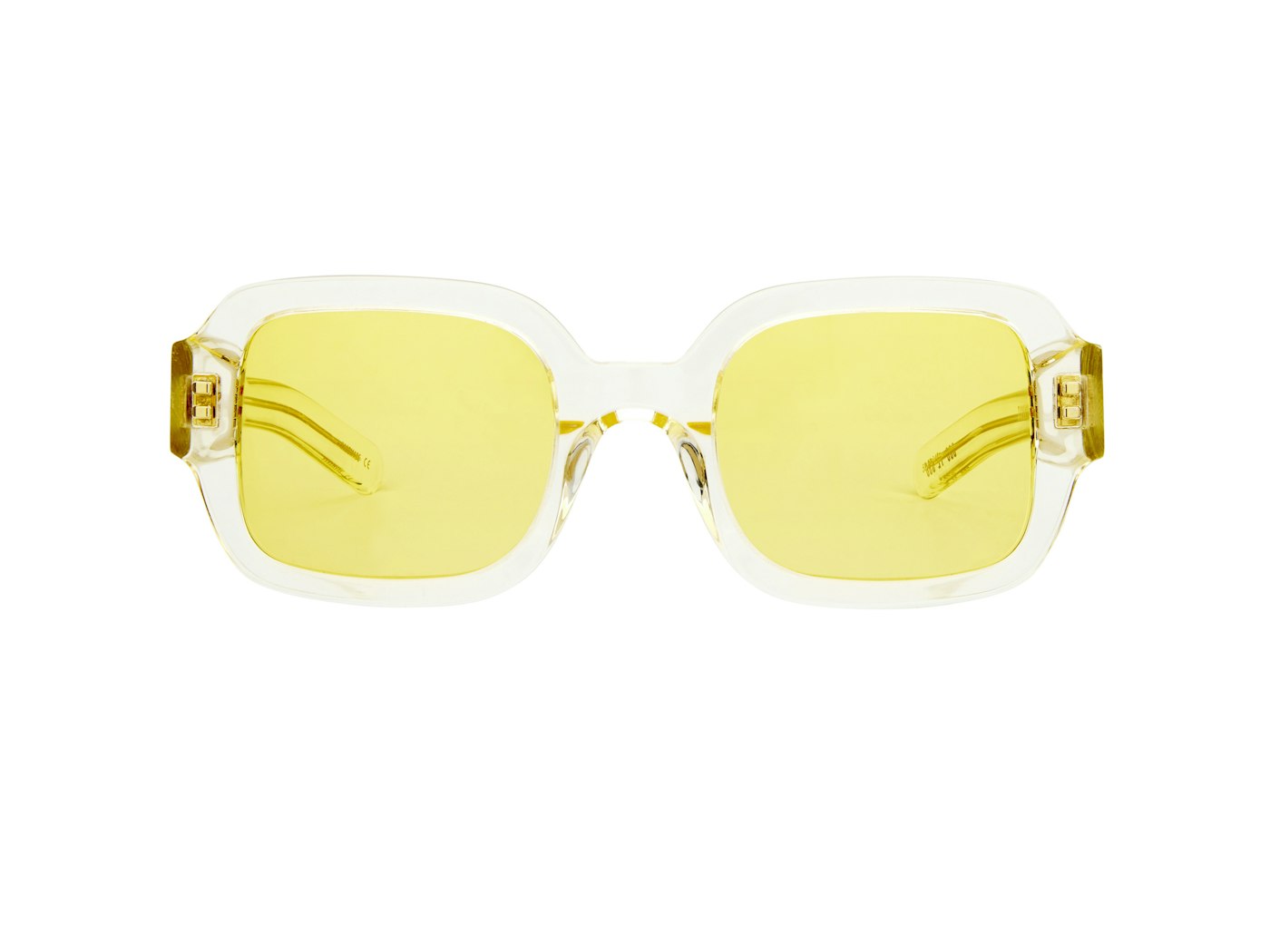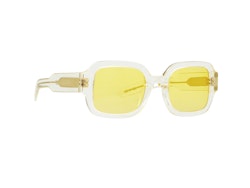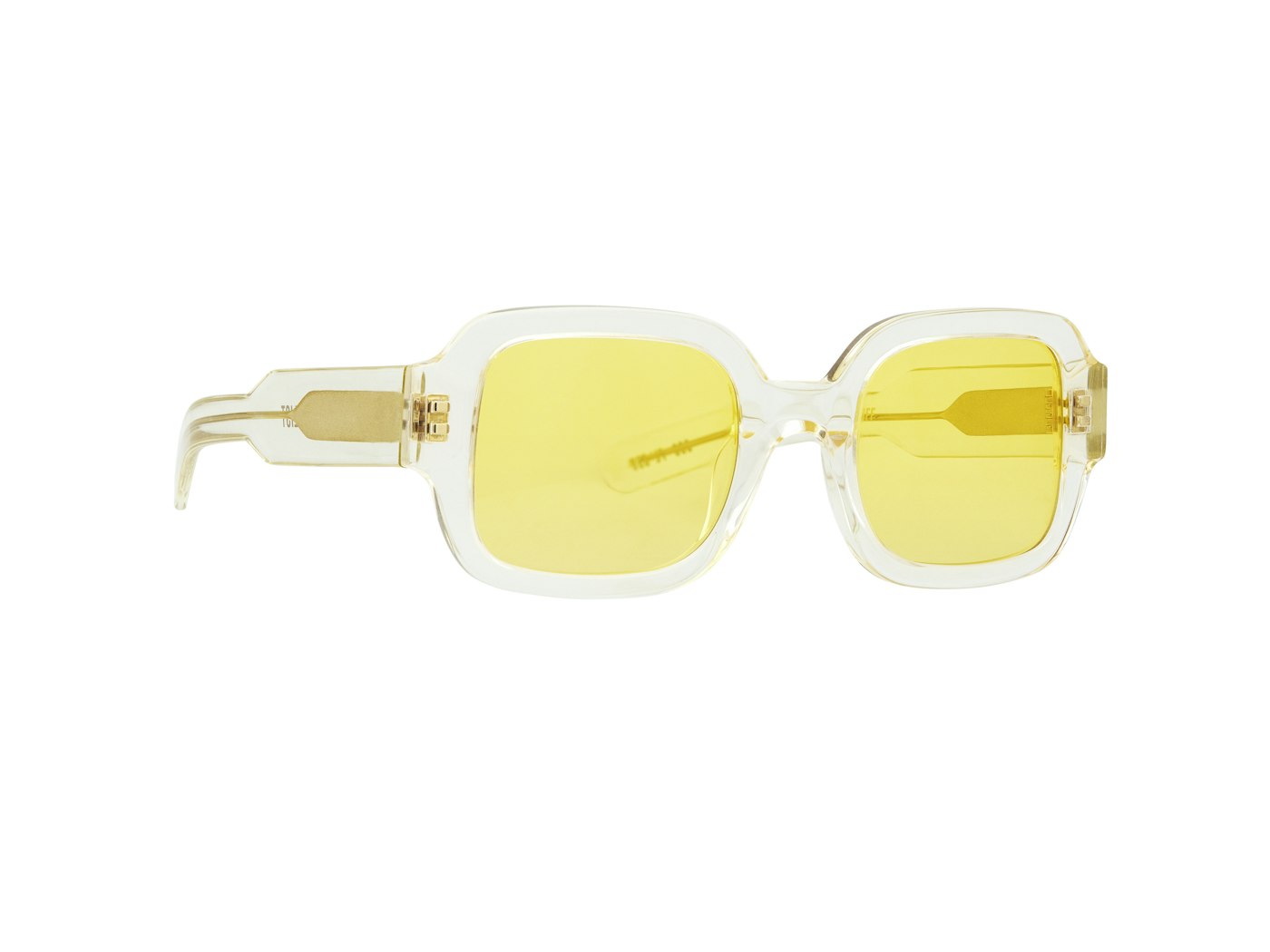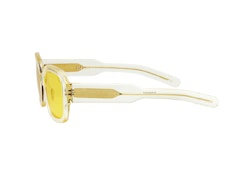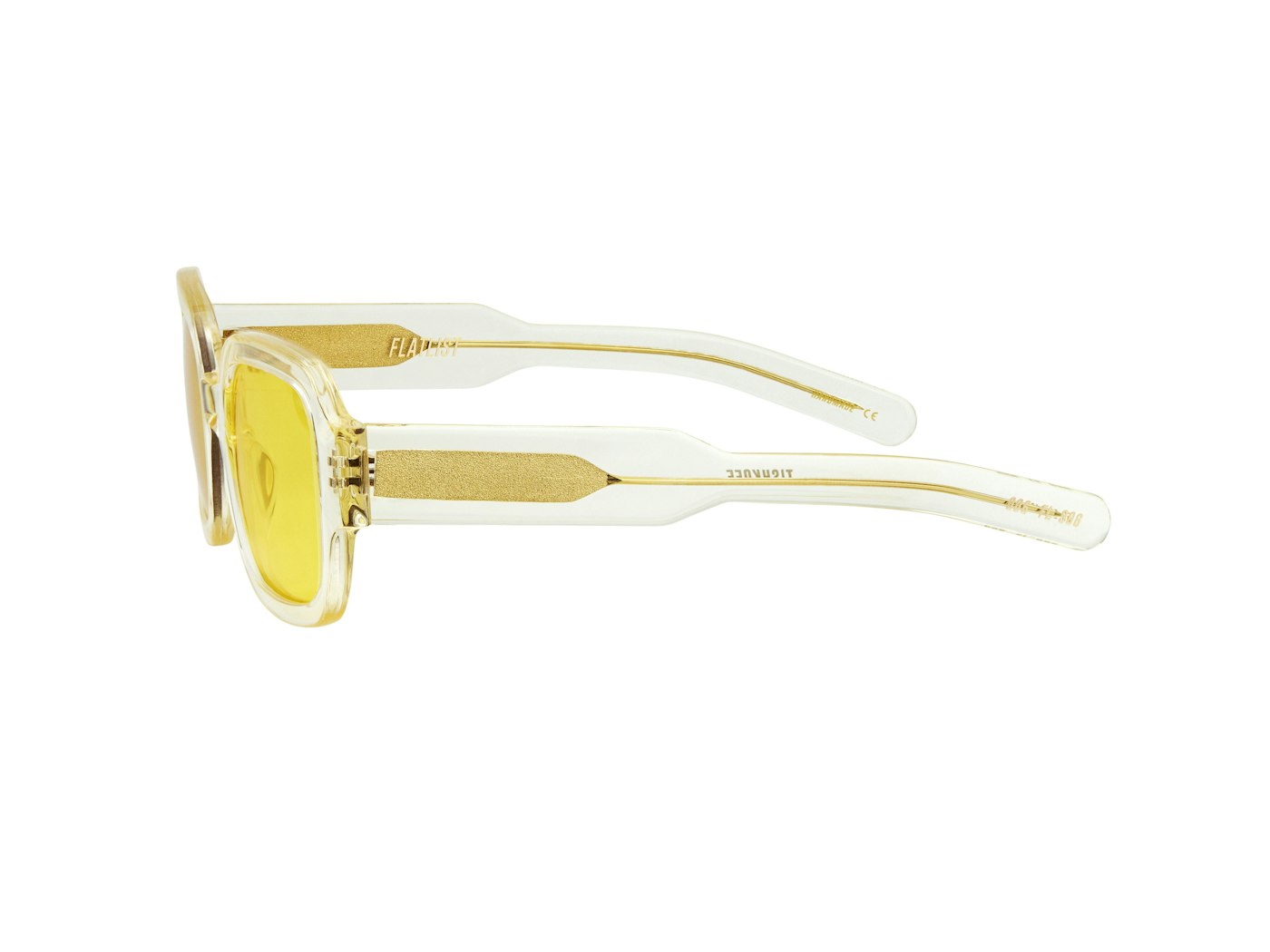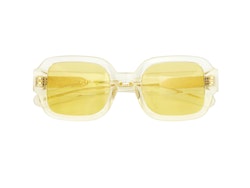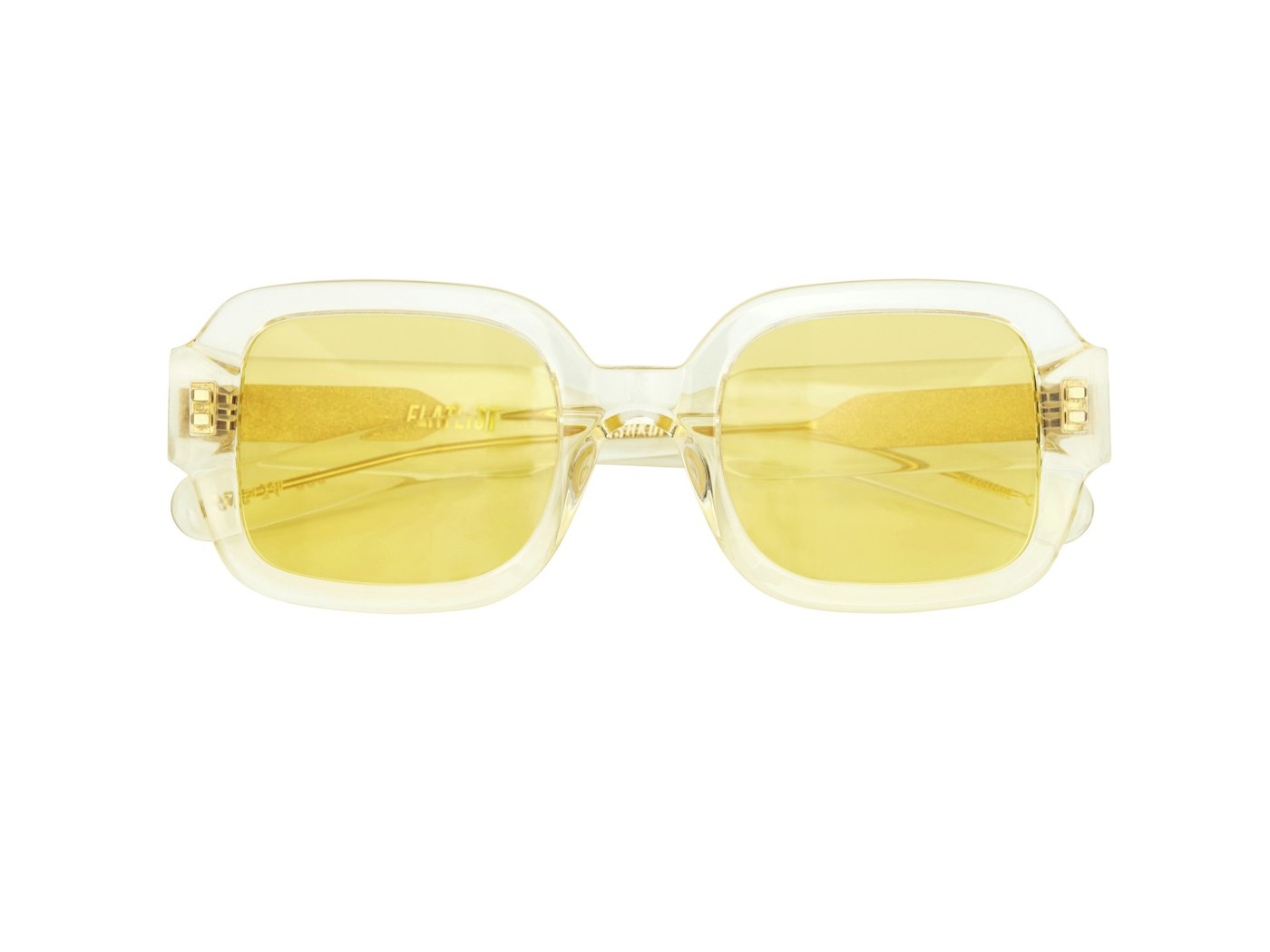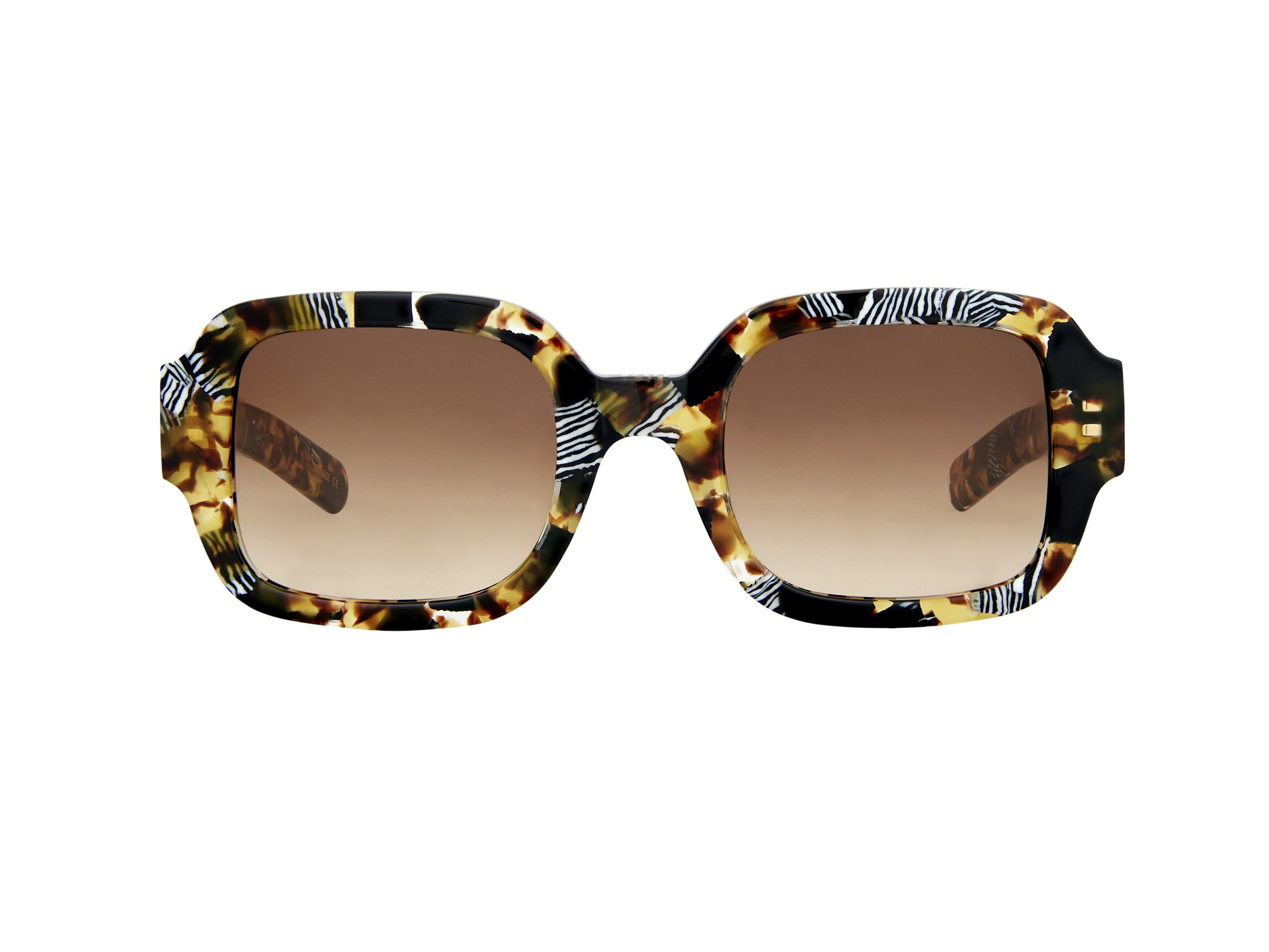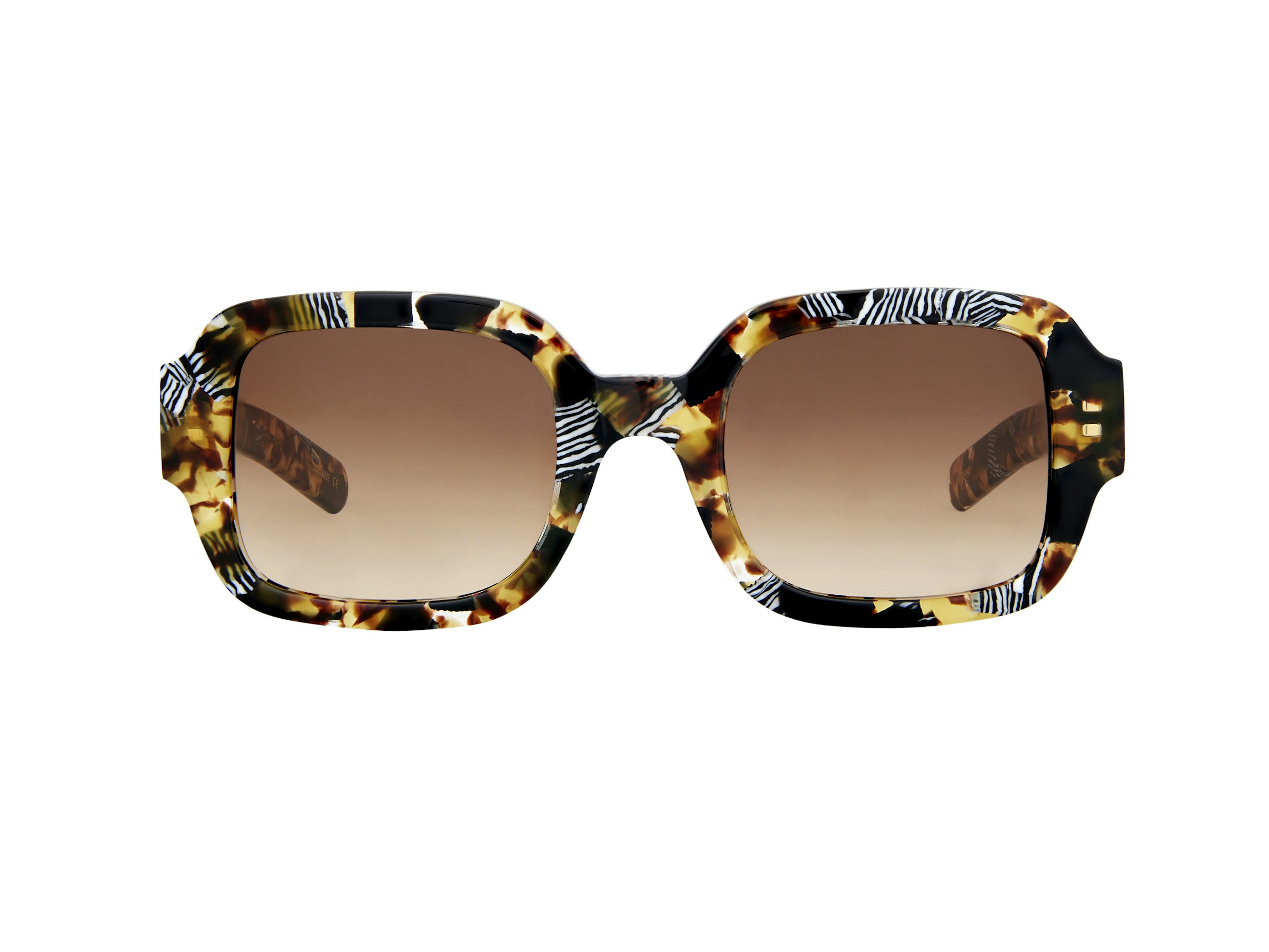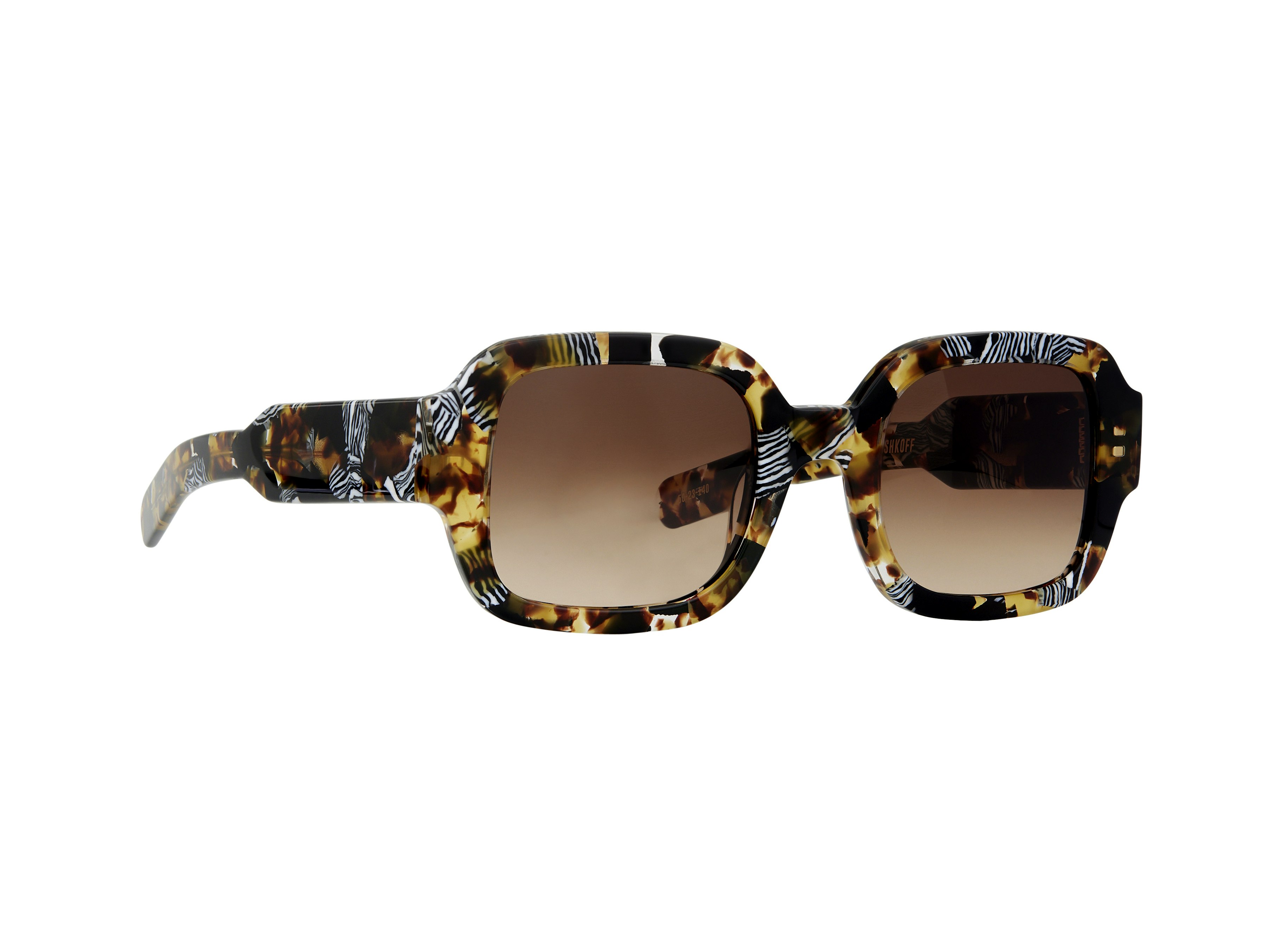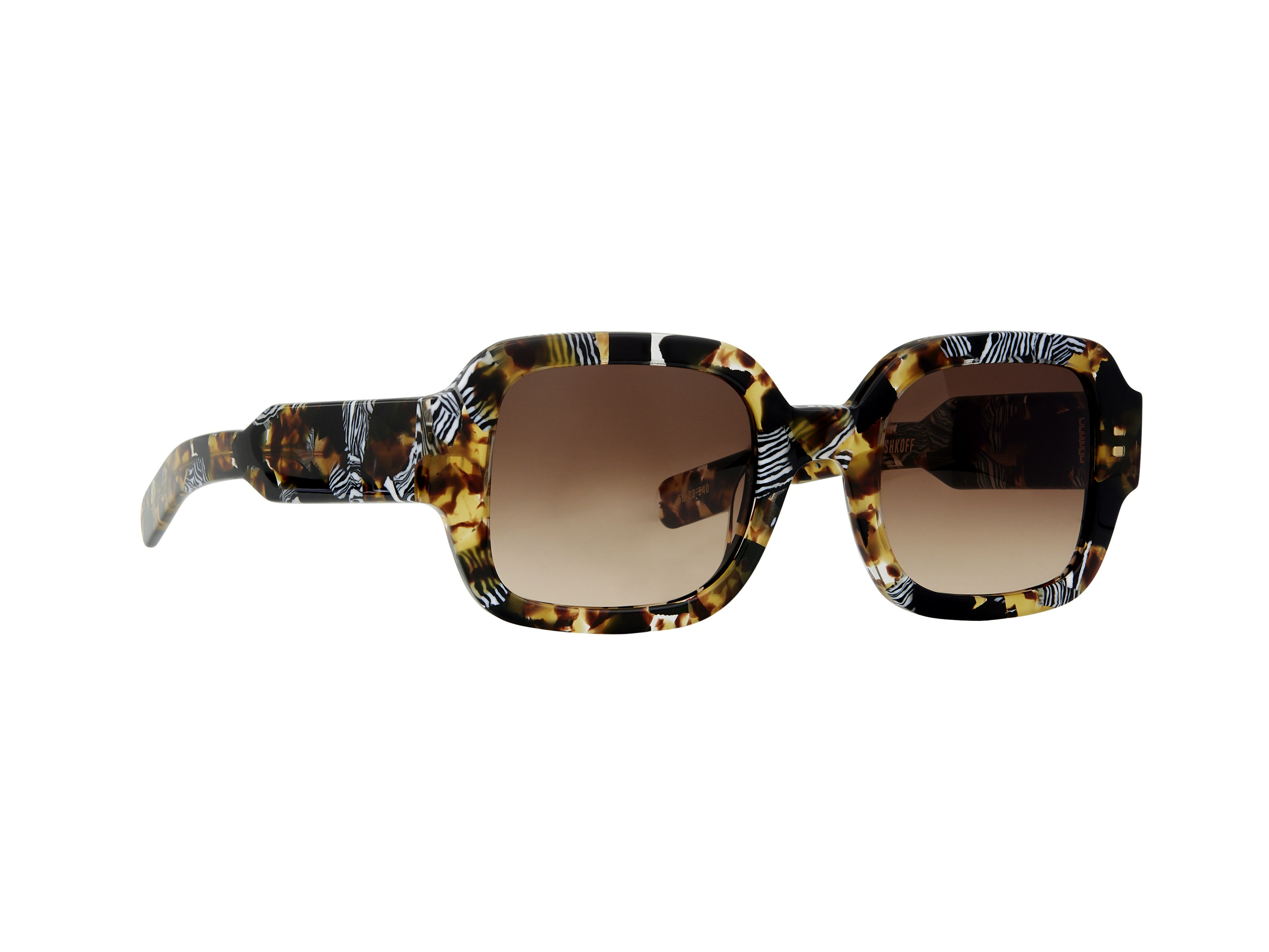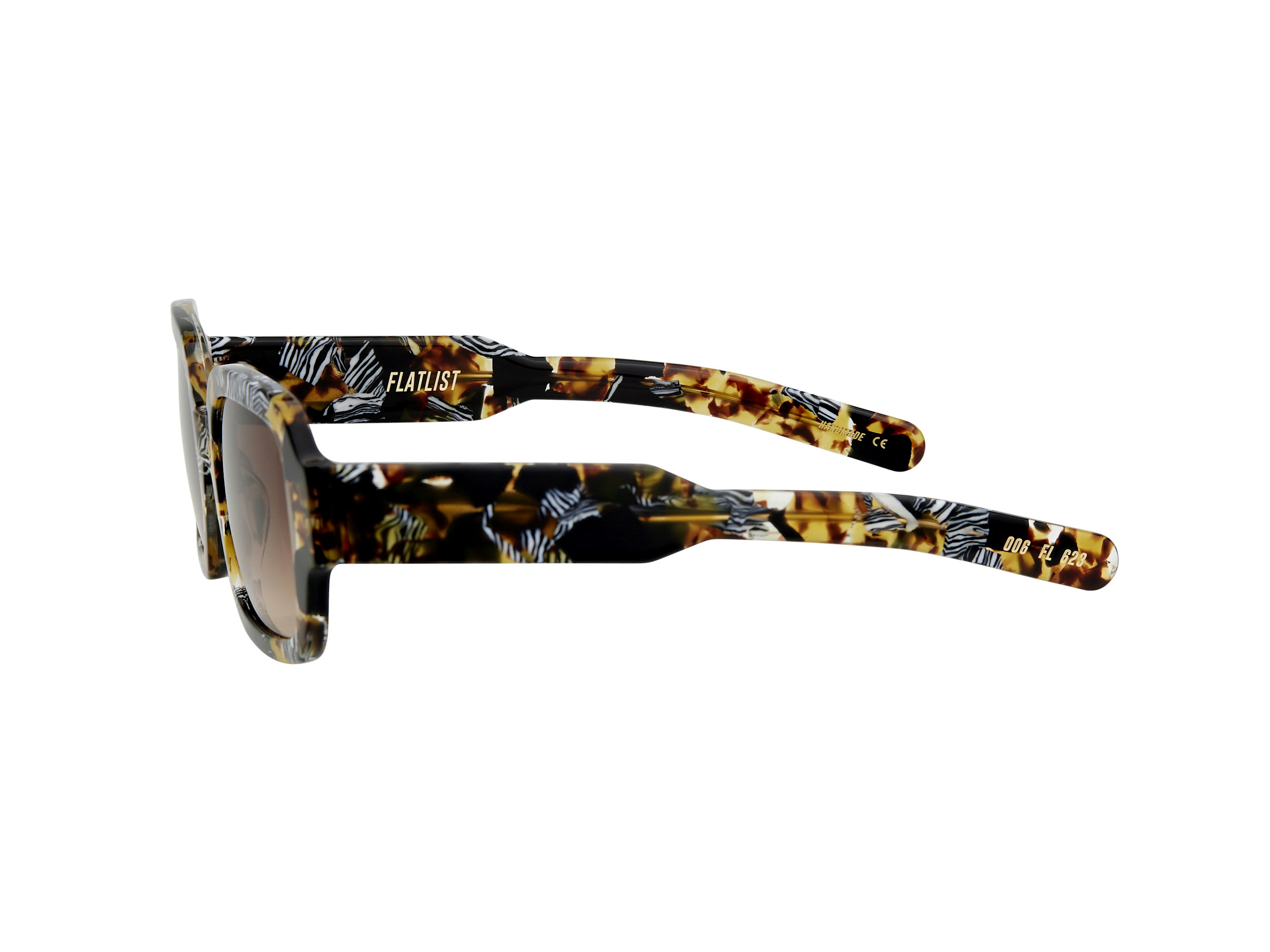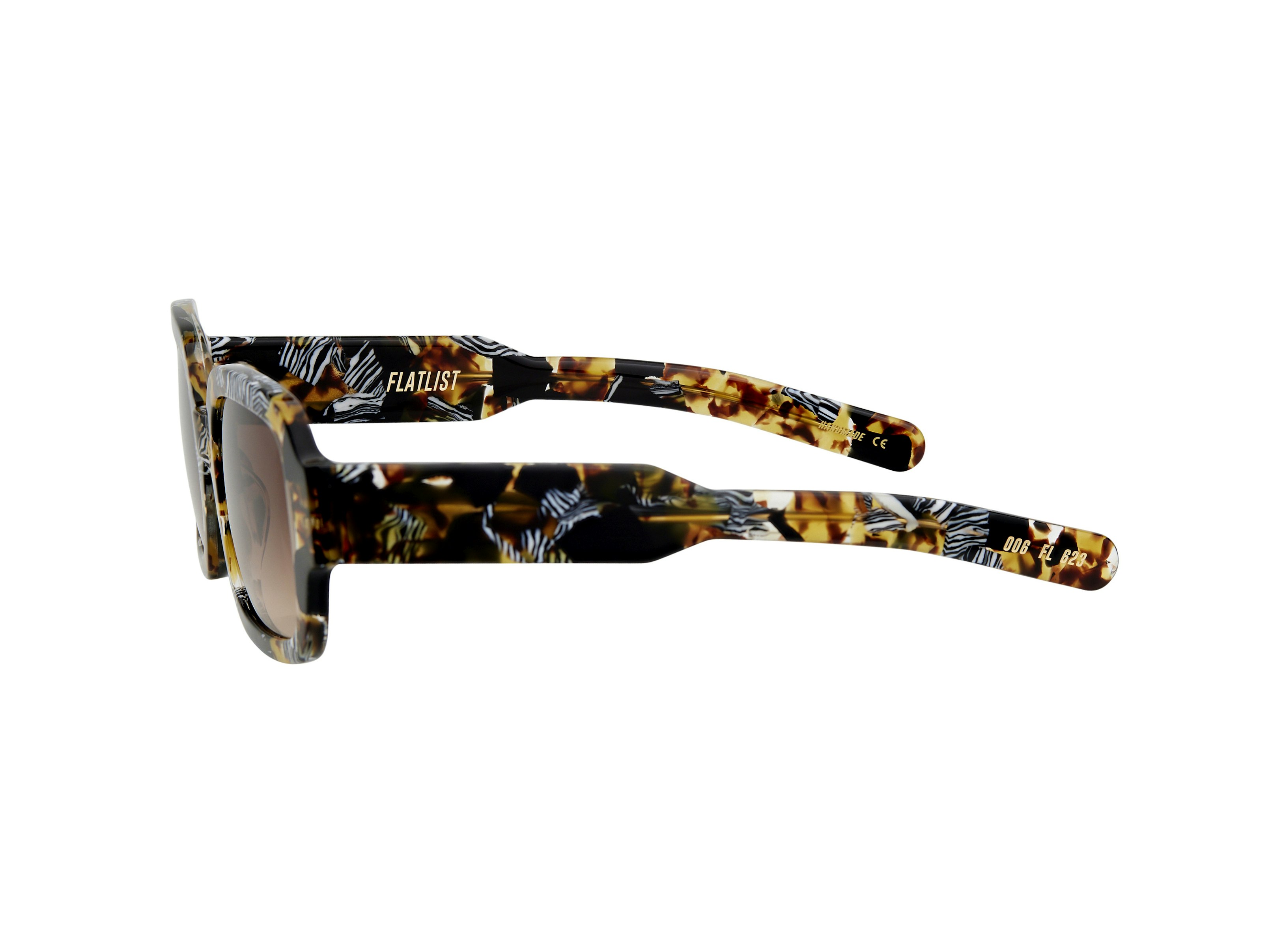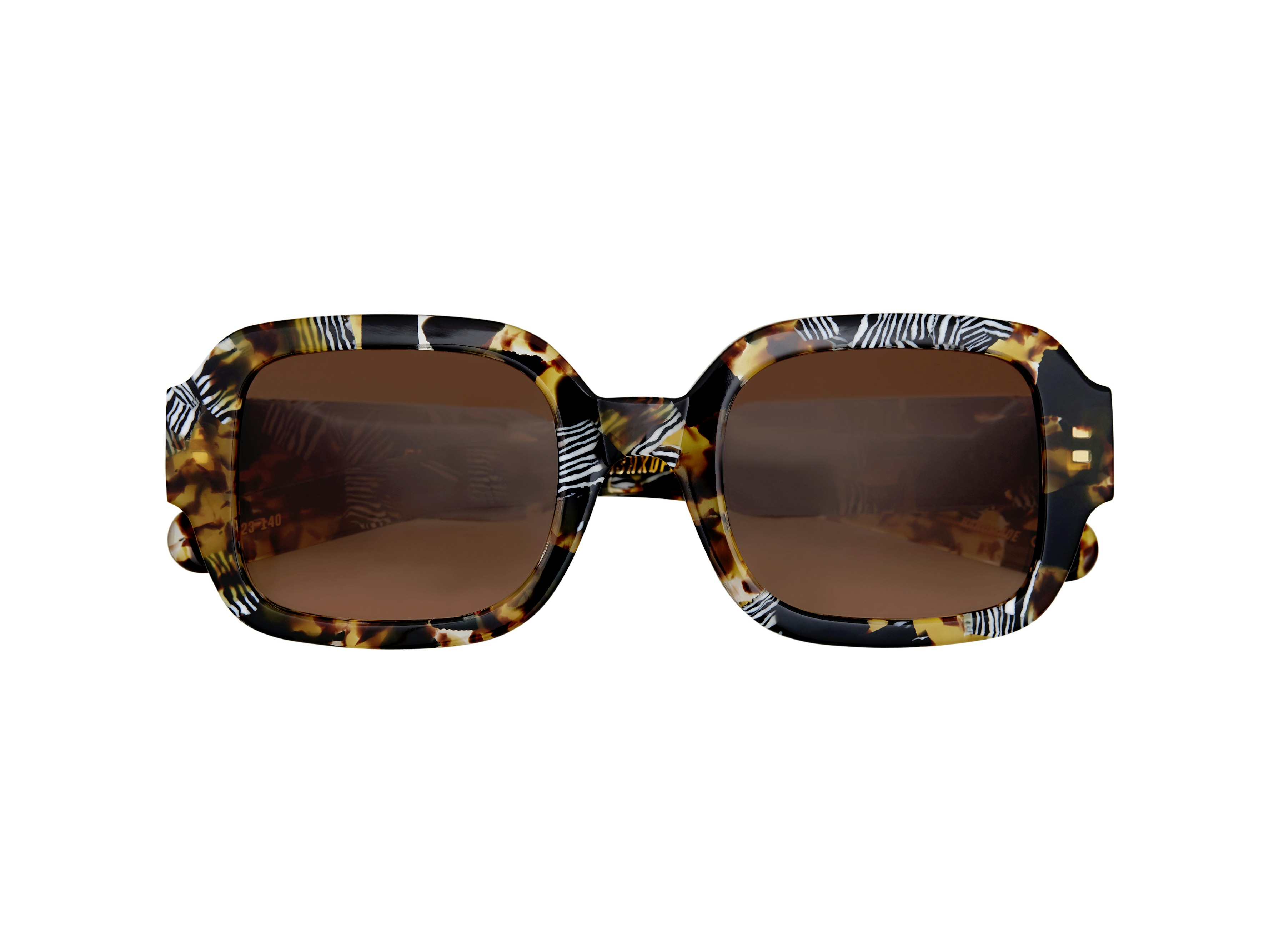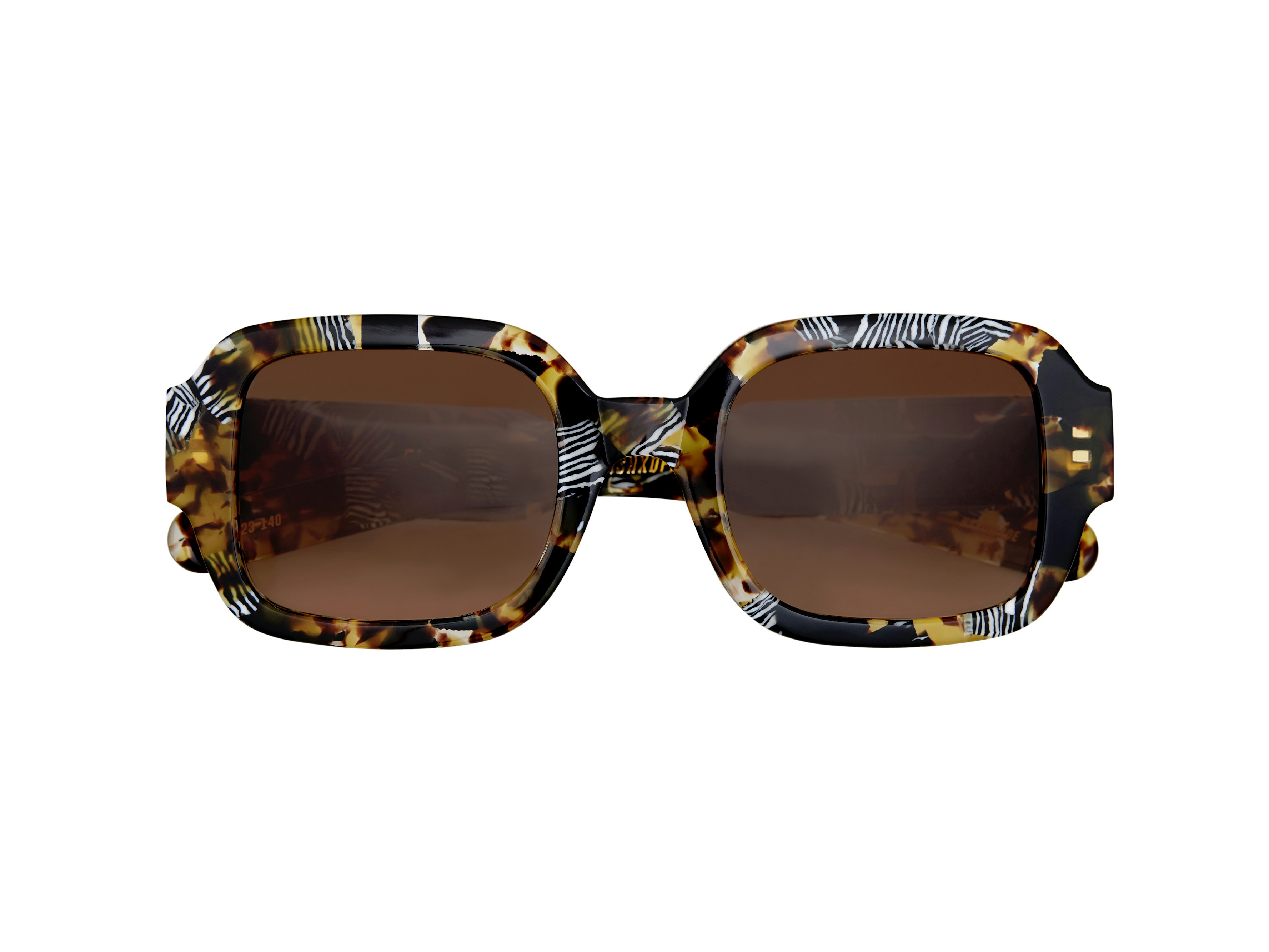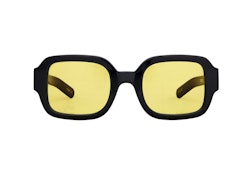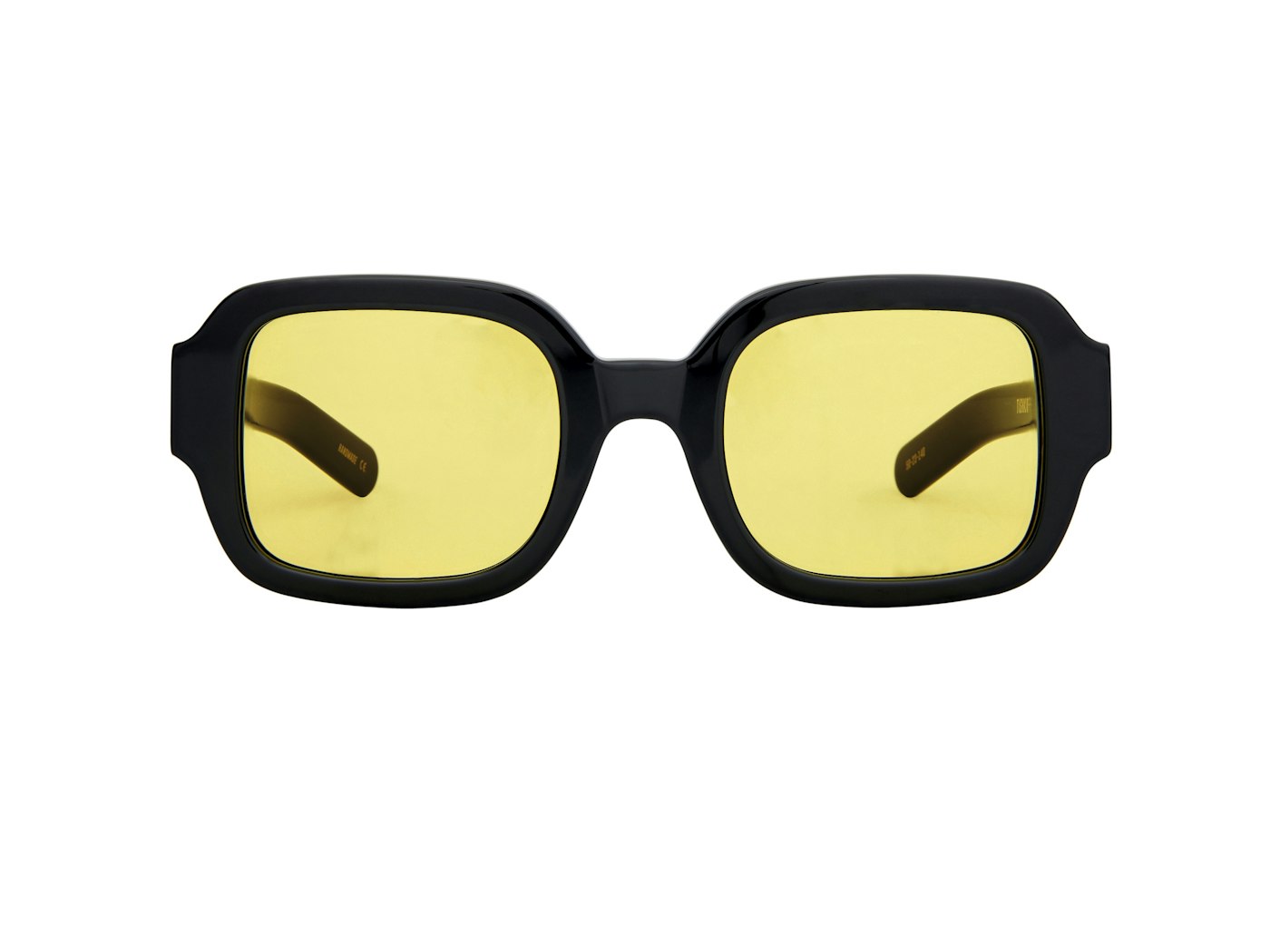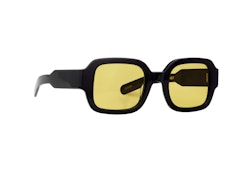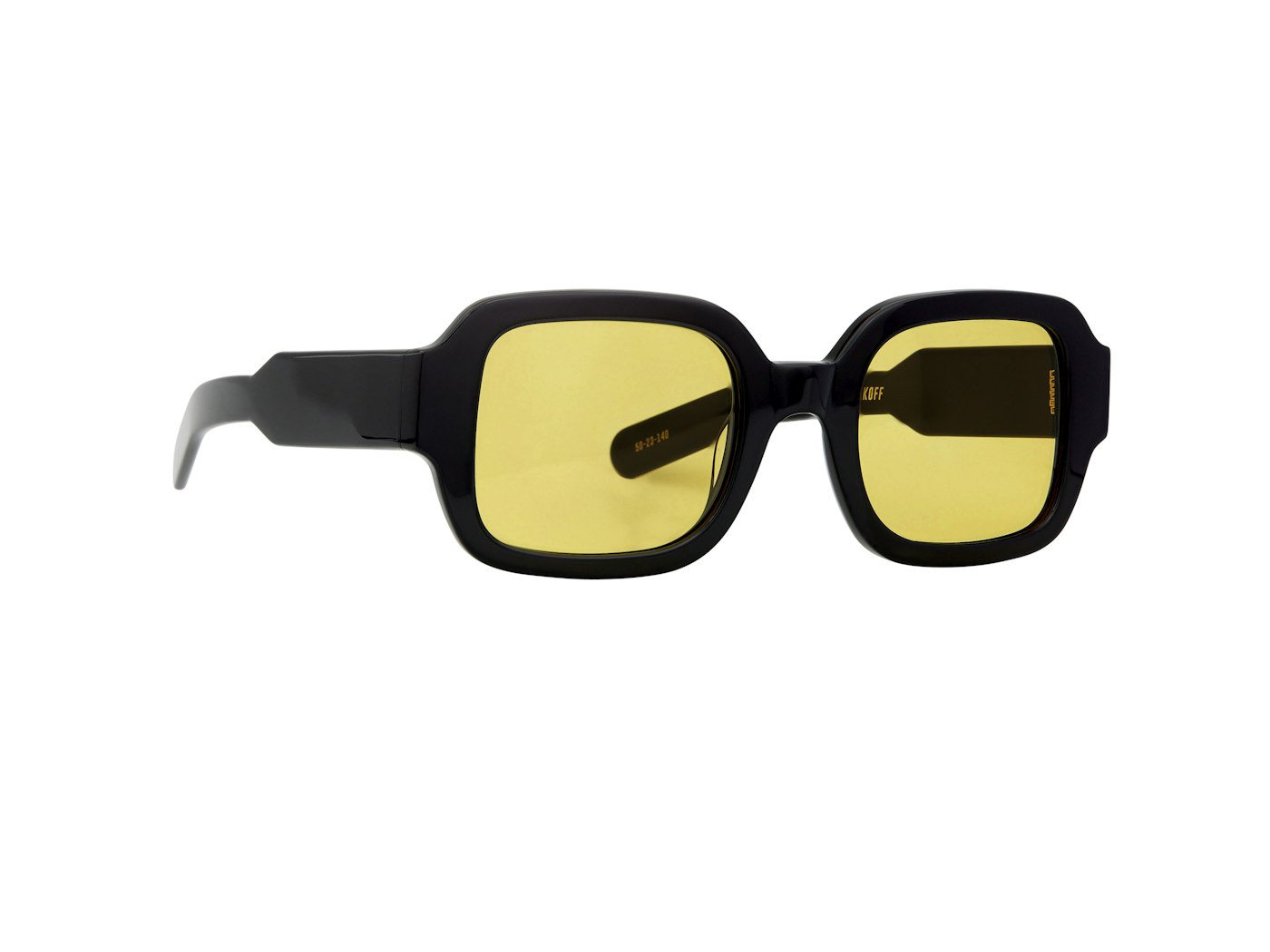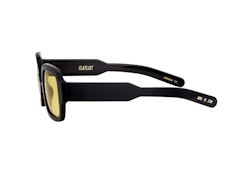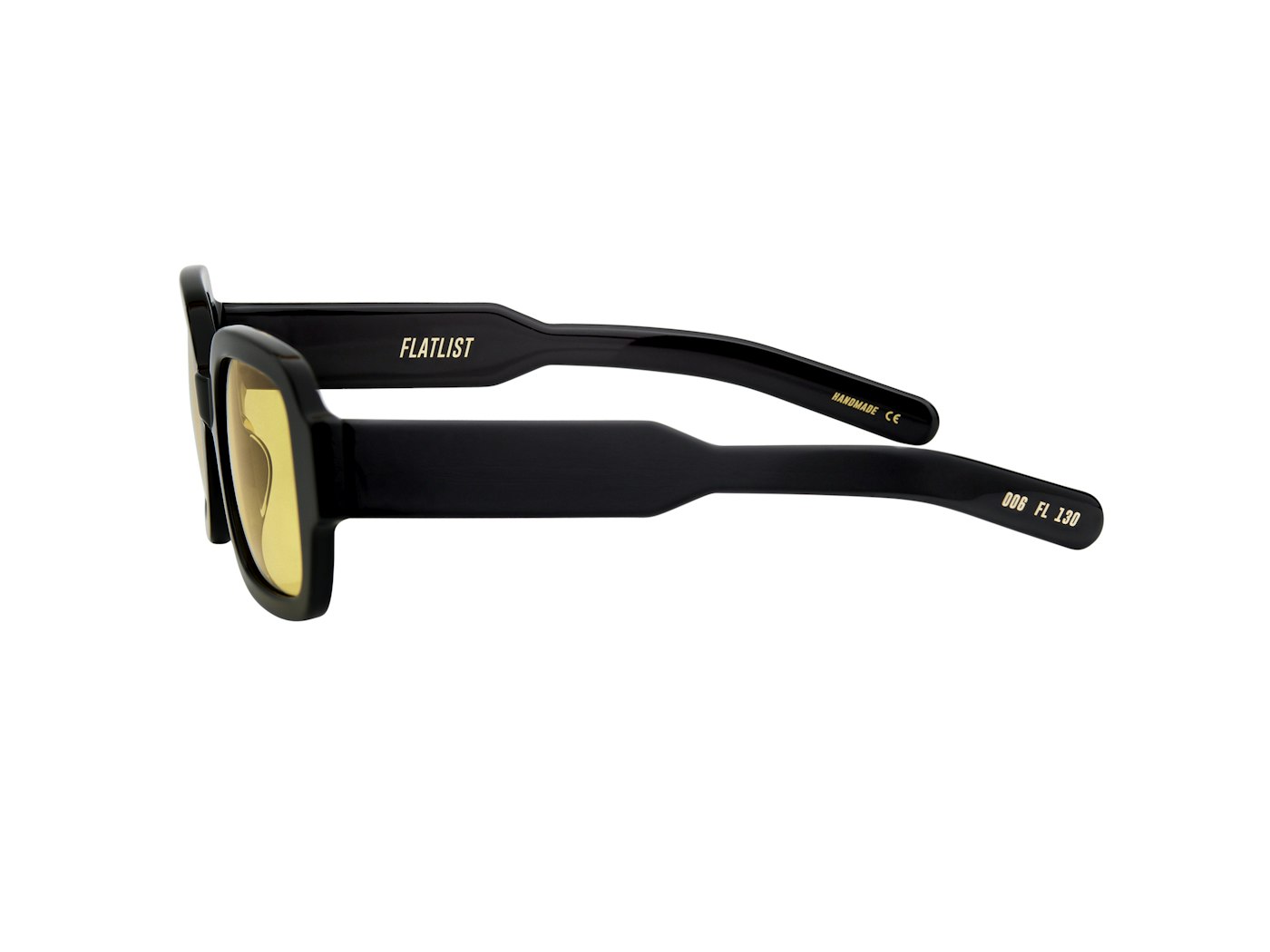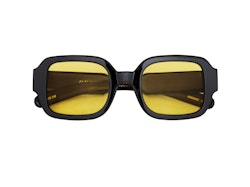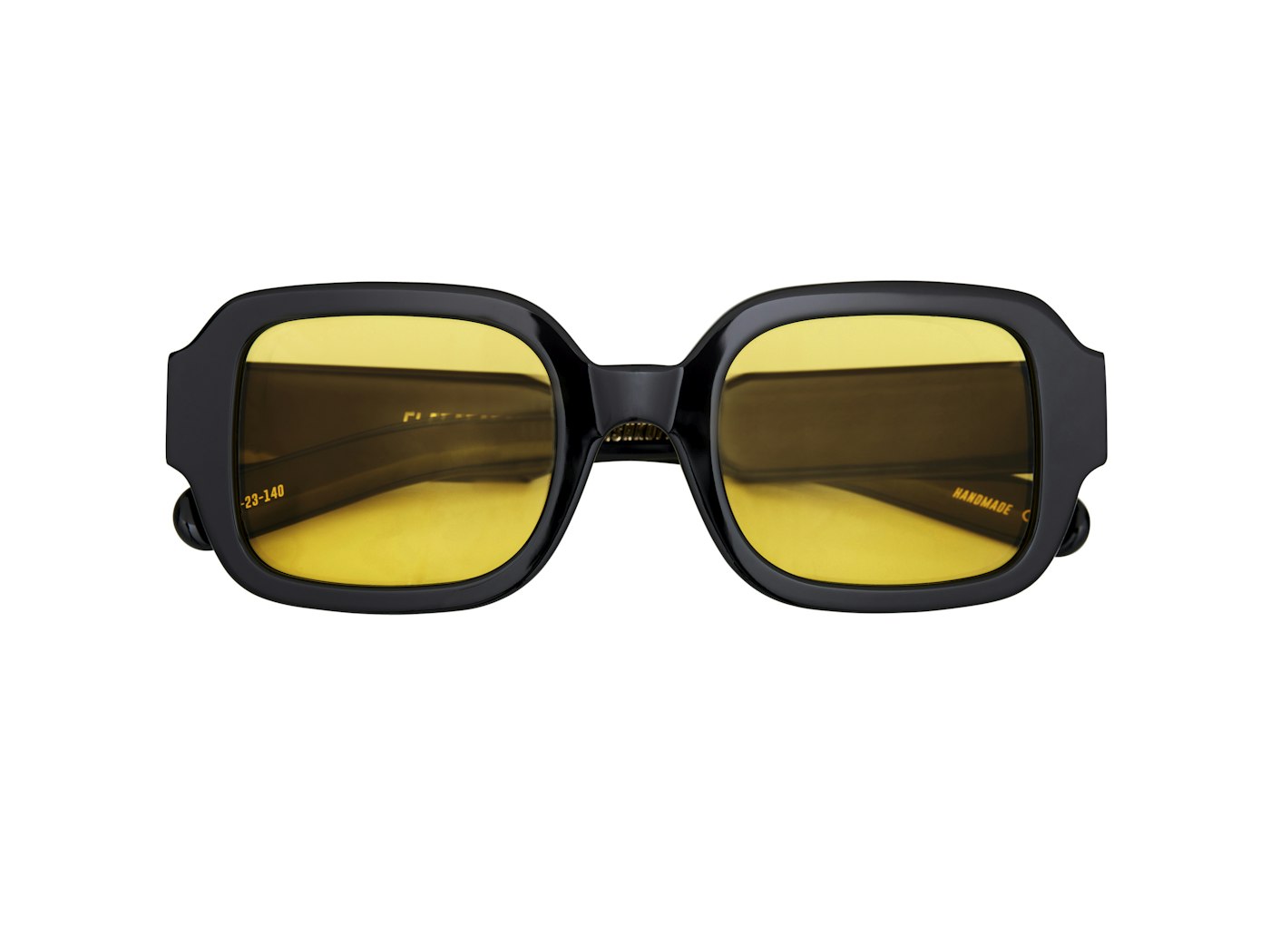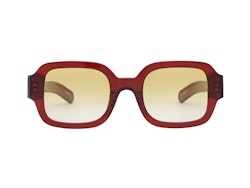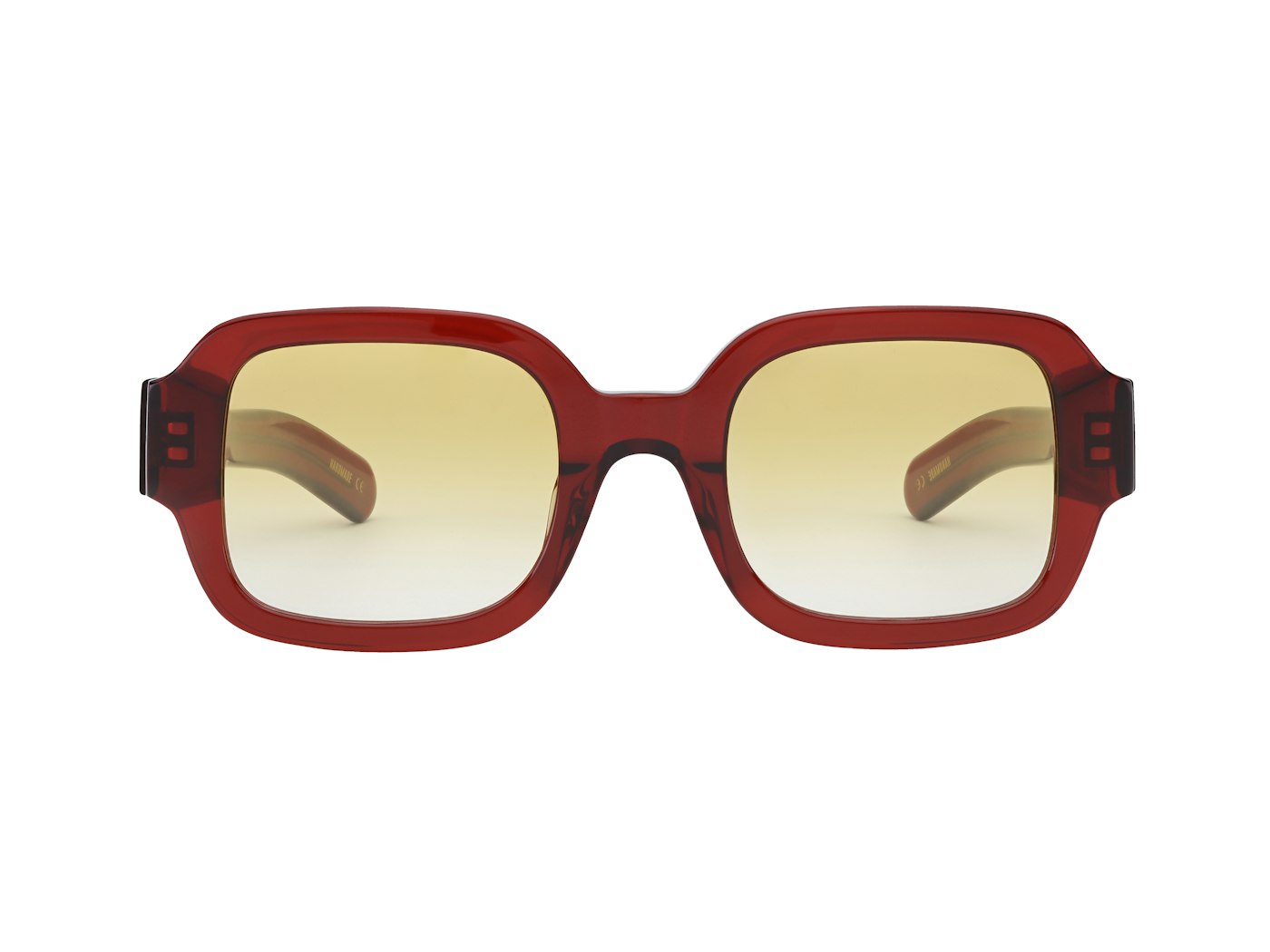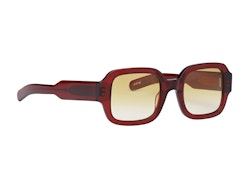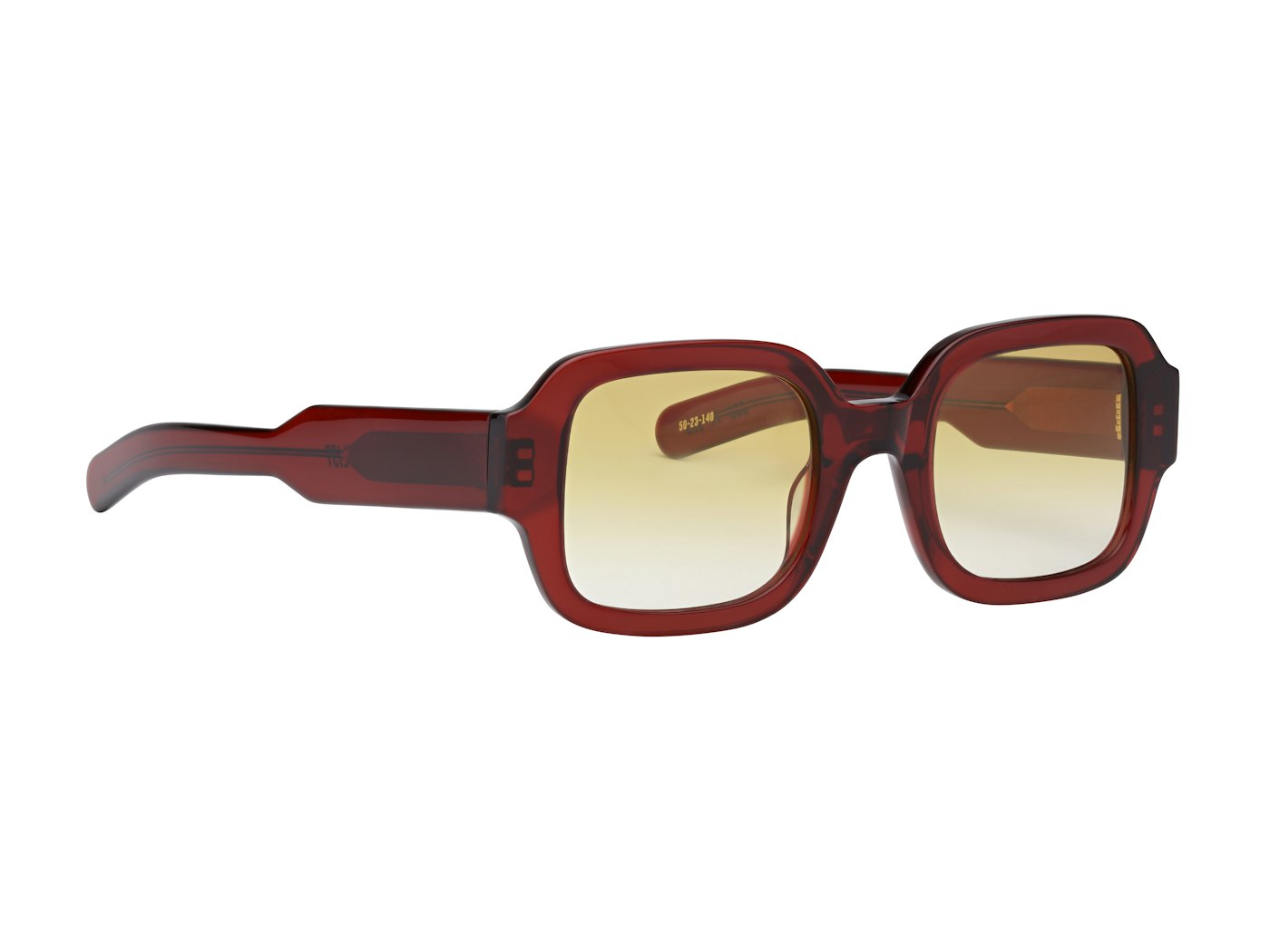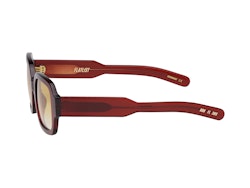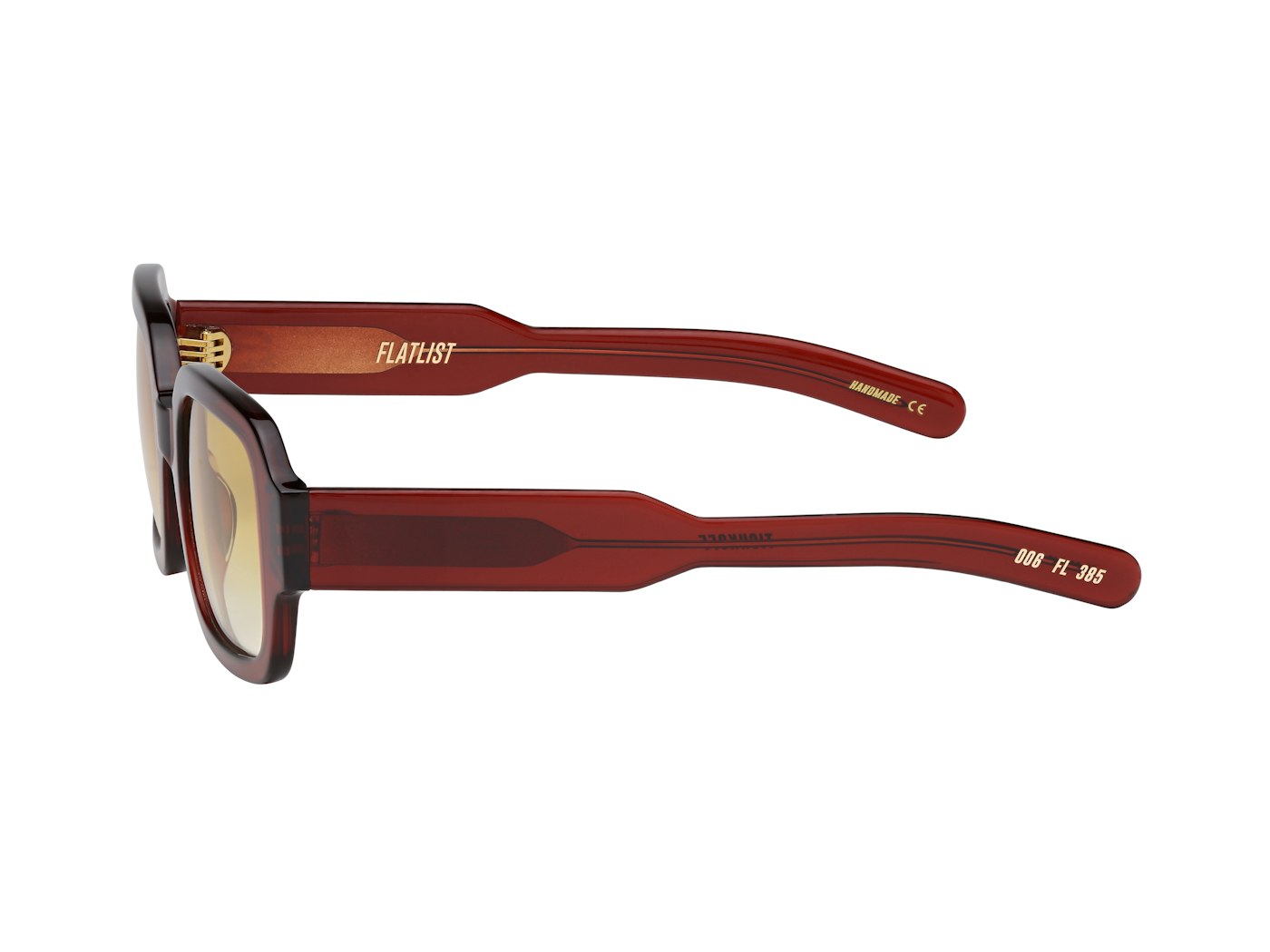 Crystal Sand / Brown Mirror Lens
Donegal Horn / Solid Teal Lens
Solid Black / Solid Black Lens
Olive Horn / Olive Gradient Lens
Tortoise / Brown Gradient Lens
Crystal Yellow / Solid Yellow Lens
Safari / Brown Gradient Lens
Solid Black / Solid Yellow Lens
Maroon Crystal / Amber Gradient Lens
Browse colors
One would think a name like that would need a specialty. It definitely requires a certain equestrian statue. Or maybe that's just horse shit. If you had to google equestrian you're definitely a TISHKOFF. Horse shitting your way to the bank. Wear them however you are. It's eyewear for everyone, remember?

• 100% handmade Italian Mazzucchelli acetate.
• Carl Zeiss CR-39 scratch-free lenses, providing 100% UVA/UVB protection.
• Stainless steel, nickel-free OBE hinges w/ silicone safety screws.
Lens
48.5 MM
Bridge
24.5 MM
width
148.5 MM
Temple length
140 MM
Any variation in color or detailing is a result of the handcrafted nature of this item. Slight imperfections are not to be considered defects, but add to its value and unique character.
Crystal Sand / Brown Mirror Lens
Donegal Horn / Solid Teal Lens
Solid Black / Solid Black Lens
Olive Horn / Olive Gradient Lens
Tortoise / Brown Gradient Lens
Crystal Yellow / Solid Yellow Lens
Safari / Brown Gradient Lens
Solid Black / Solid Yellow Lens
Maroon Crystal / Amber Gradient Lens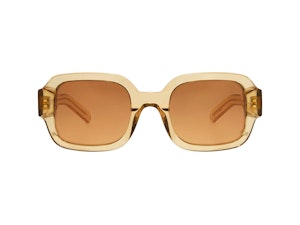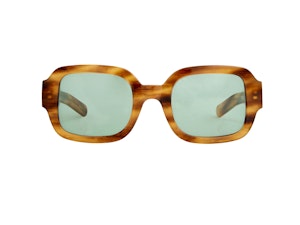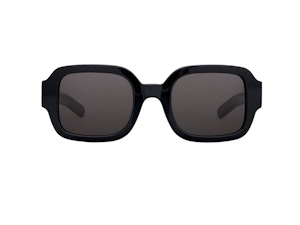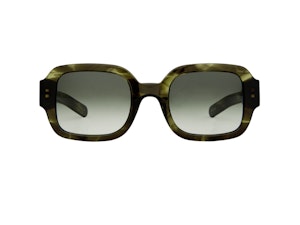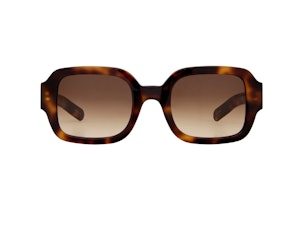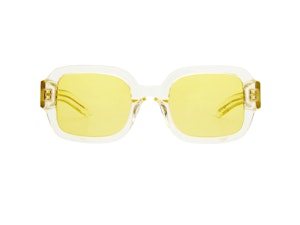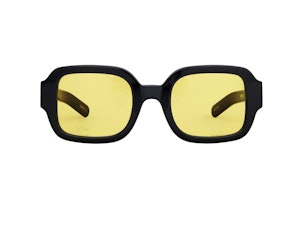 Handmade Italian Mazzucchelli Acetate, Zeiss Optics and German OBE Hinges.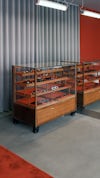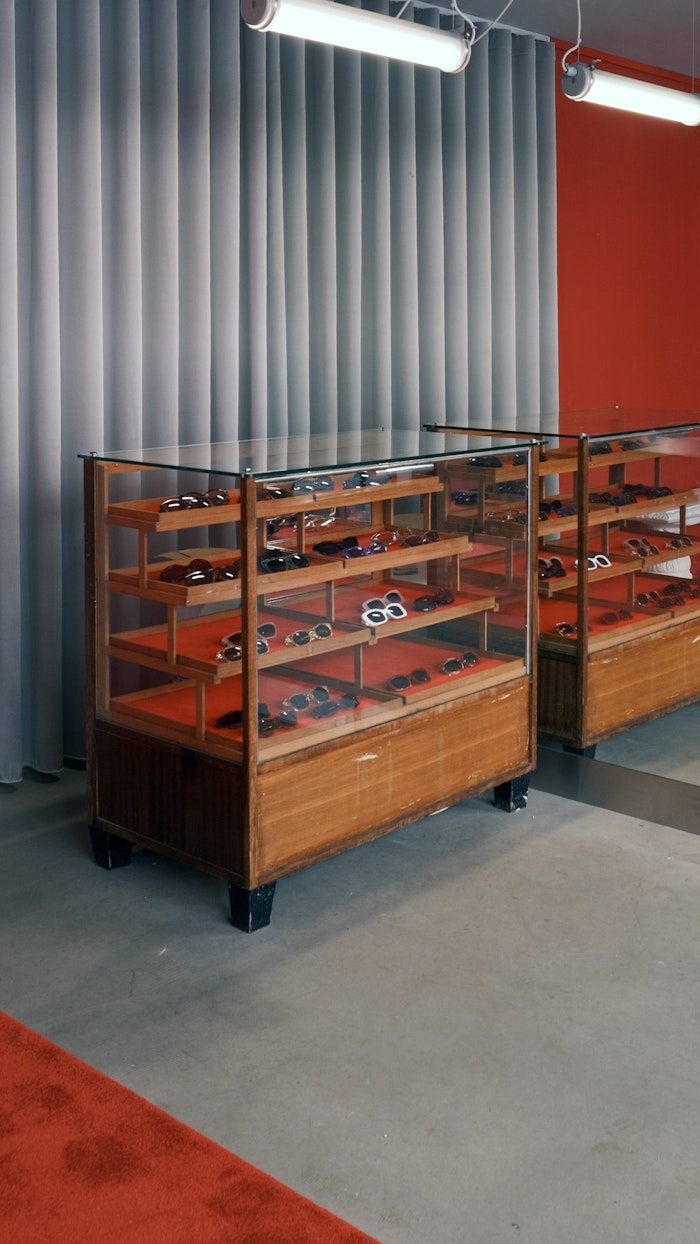 FLATLIST® was founded in Copenhagen, Denmark to make quality eyewear. Every style is born from a moment of inspiration — ignited by a character in a film, a special corner in a special city, or an evening in good company.
Stay tuned and subscribe to our newsletter.